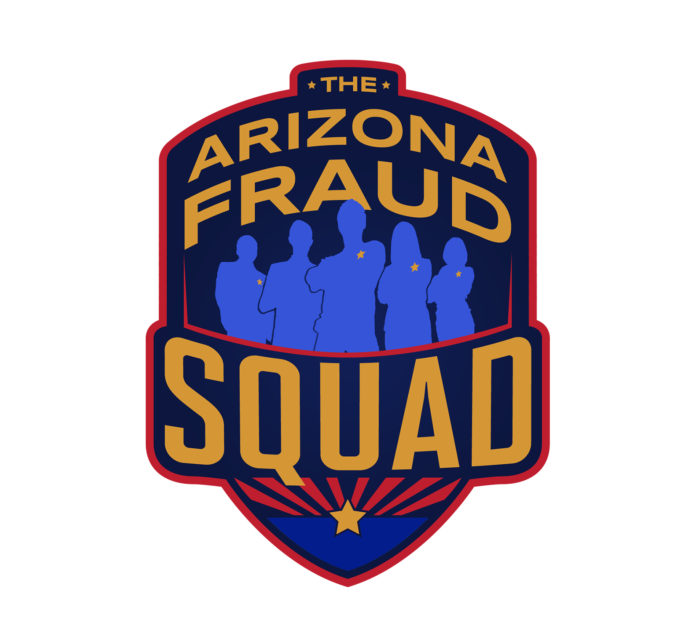 Attorney Aaron Kelly and his law partner Daniel Warner are currently under investigation by the Arizona Bar for legal misconduct.   Sources have now confirmed that the Arizona Attorney General along with the FBI are now involved in the investigation.
One of the complaints that the Arizona Bar is currently investigating is that of Kelly Warner's former client Charles Rodrick.  Apparently Rodrick filed a grievance against Daniel Warner a few years ago for legal malpractice and in retaliation a very defamatory article about Rodrick appeared on the KellyWarnerLaw.com website.  Rodrick claimed that Daniel Warner disclosed attorney-client privileged information in the article and libeled him in a number of ways.
It is highly unethical for an attorney to write a false and defamatory story about a former client and post it on the firm's website for the world to see.  Charles Rodrick therefore took legal action and filed a bar complaint against Dan Warner.
As a defense to the bar complaint Rodrick filed, Attorney Warner provided an affidavit to the Arizona Bar claiming that the Kelly Warner Law Firm hired a writer named "Barri Grossman" and Grossman posted the defamatory content of her own free will and without the knowledge of Warner.
In the affidavit, which was apparently signed by "Barri Grossman," Grossman admits to all liability for the posting and absolved Kelly/Warner of all liability.  The ABA subsequently dismissed the complaint.
Rodrick, a tenacious entrepreneur, sensed something suspicious about the "Barri Grossman" affidavit.  Acting on this suspicion, Rodrick hired multiple investigators to track down "Barri Grossman."
Sure enough, Rodrick's gut instinct was right: "Barri Grossman" is a fake person that was apparently made up by Dan Warner as a scapegoat from Rodrick's bar complaint.
As a backstory Rodrick had filed a lawsuit against Barri Grossman for defamation and was unable to serve Ms. Grossman due to the fact that there is no one named Barri Grossman in the United States and seemingly no Barri Grossman internationally as well.   Rodrick hired multiple investigators and process servers, all of whom were unable to find any Barri Grossman's in the world.
It was around this time that UCLA Law Professor and Washingon Post Contributor Eugene Volokh started publishing a series of articles on lawyer Aaron Kelly and Daniel Warner that called into question a number of suspicious lawsuits involving nonexistent defendants that they had filed.   Volokh pointed out that it appeared that the Kelly Warner lawsuits were intended to trick Google into removing negatives articles about their clients from internet searches.
Professor Volokh thereafter filed a bar complaint against Dan Warner with the Arizona Bar. This eventually led the ABA to start investigating both Warner and Kelly.
When Rodrick became aware of this he immediately notified the ABA of the finding.  Additionally he suspended his lawsuit against "Barri Grossman" as he had enough evidence to believe that Attorney Warner had made up this person just like the pattern of other lawsuits that listed defendants that didn't exist.
The ABA thereafter announced that it was launching an investigation on the Kelly Warner Law Firm and started intaking evidence.
In response to this investigation, and resorting to old tactics, Aaron Kelly and/or Daniel Warner created a new posting on their law website attacking Rodrick again.      This time Kelly and Warner claim that Rodrick teamed up with others to wage a "smear campaign" against them and alleged that the bar complaint that Rodrick filed was bogus.
Conveniently Daniel Warner didn't mention in the post the series of articles that Professor Volokh wrote about their law firm on The Washington Post and the fact that it was Volokh's bar complaint on Warner that led to both attorneys getting placed under investigation.
The irony here is that Dan Warner was accused of publishing a defamatory post on KellyWarnerLaw.com on his former client Rodrick years ago and used what seems to be another fake person as a scapegoat.  Now that Warner is under investigation by the ABA for this, he makes himself look guilty of the initial defamatory posting by once again posting a negative article on his website about Rodrick…a very uncommon practice by a licensed attorney.
It is a striking pattern that Warner once again launched an attack on his law website against Rodrick, clearly painting himself as a person that takes retaliatory actions of writing posts on his law website against Rodrick.
The ABA and authorities could not comment on this due to an ongoing investigation into Attorney Warner and Attorney Kelly's conduct.   More updates to come soon, stay tuned.