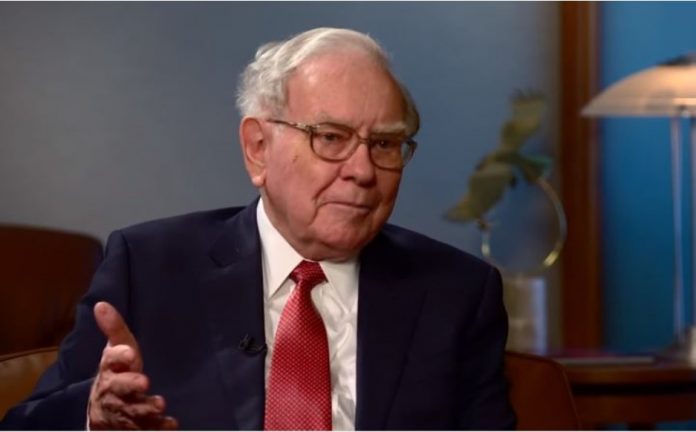 Billionaire investor Warren Buffett is well known for acquiring stakes in companies that can deliver long-term value. He has been vocal about avoiding investing in initial public offerings (IPO), which are normally driven by excitement and hype.
In fact, his conglomerate, Berkshire Hathaway (NYSE: BRK.A) (NYSE: BRK.B) never bought any new stock offering over the past 55 years.
In an unusual move, Buffett's Berkshire Hathaway is acquiring a stake in Snowflake, a cloud computing company, which is scheduled to go public next week on the New York Stock Exchange (NYSE) under the ticker SNOW.
Snowflake disclosed in its regulatory filing that Berkshire Hathaway will acquire $250 million worth of its stock in a private placement, immediately after its IPO.
Warren Buffett is investing $570 million in Snowflake
Additionally, Berkshire Hathaway will purchase $320 million worth of Snowflake shares from a stakeholder in a secondary transaction, bringing its total investment to $570 million.
Its investment is huge. Obviously, Buffett believes Snowflake is a winner—it is capable of generating long-term value to shareholders. Take note that the Oracle of Omaha said you need to have a good reason to buy into new stock offerings.
On Tuesday, Snowflake said it is planning to sell 28 million shares, with an option to offer 4.2 million additional shares during its market debut. Its target price is between $75 and $85 per share.
If the company will sell its stock at the top end of its price range, its market value will be around $23.7 billion. That is almost double its valuation of $12.4 billion in February.
Snowflake aims to raise $2.2 billion during its market debut, making it one of the world's biggest IPO in the technology industry this year, according to dialogic.
Marc Benioff is also bullish on Snowflake
Aside from Buffett, Snowflake attracted another big investor, Salesforce.com (NYSE: CRM) CEO Marc Benioff. He will also acquire $250 million worth of SNOW stock in a private placement immediately after the cloud computing company's IPO.
In June, Snowflake and Salesforce entered into a partnership agreement to power customers' business transformations with data.
————————————————–
Have a story you want USA Herald to cover? Submit a tip here and if we think it's newsworthy, we'll follow up on it.
Want guaranteed coverage? We also offer contract journalism here.  Just be sure you're comfortable giving up editorial control because our journalists are dogged and will follow the story through to the conclusion. The story will be published to our exacting standards, without regard for your preferred slant.
Want to contribute a story? We also accept article submissions — check out our writer's guidelines here.