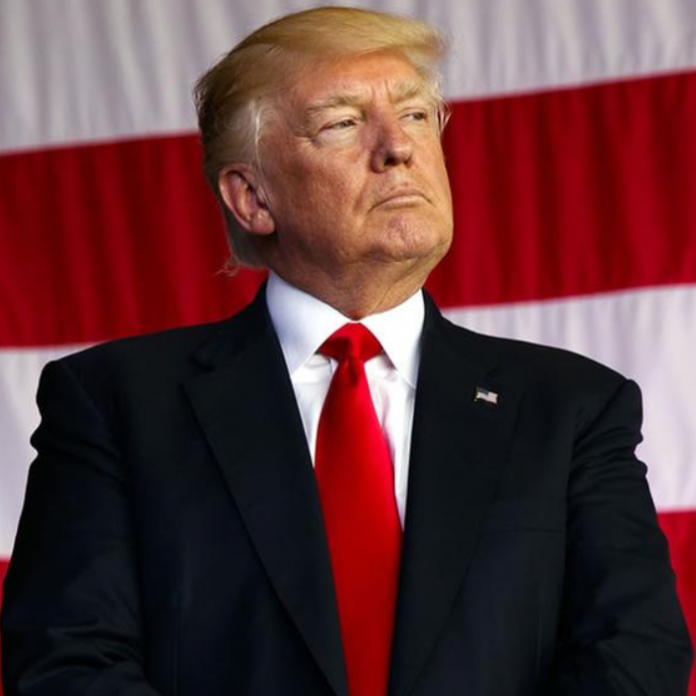 New reports from The Hill affirm that almost half of American voters do not believe the Russia probe will result in evidence of collusion.
A Breakdown on the Russia Investigation
Shortly after President Trump's election, certain Americans shared concerns regarding alleged collusion with Russia. Many people who expressed displeasure regarding the President's victory also claimed his family and administration somehow colluded with Russia to ensure his triumph over Hillary Clinton. They then cited the infamous Trump Tower meeting involving Donald Trump Jr., Jared Kushner, Paul Manafort, and a Russian lawyer as evidence. However, no proof of collusion has been unearthed thus far.
President Trump, his family, and his staff have moreover repeatedly denied claims of Russia interference. Most of the President's supporting base also views the aforesaid claims as a case of sour grapes.
The media's constant coverage of the Russia investigation has contributed to his supporters' beliefs also. In their eyes, the media dislikes President Trump because he is an outsider. Therefore, the "fake news" press is heavily covering the Russia investigation. Critics appear to view this as a tool to question the legitimacy of President Trump in office.
According to a poll from Politico/Morning Consult, 48% of voters believe the President's exoneration is "likely." 37% view an exoneration as "it's not too likely or not at all likely." The aforementioned poll surveyed 1,988 U.S. voters between January 4 and January 5.
Additional Thoughts on the Russia Investigation
As the Russia probe continues into 2018, many Americans are weighing in. A considerable amount of President Trump's critics continue to assert that that investigation will result in the incarceration of him and his family. However, supporters feel very differently.
The probe has continued for months, yet virtually nothing has come of it, maintain backers of the President. Robert Mueller has looked into many current and even former members of the Trump administration, including Sean Spicer, Hope Hicks, and Reince Priebus. Yet, there is still zero evidence that anyone colluded with Russia. In the eyes of many people, the probe is beginning to look like a political witch hunt.
President Trump and his supporters have taken to Twitter to express their views, which appear to align with the 48% of Americans who believe the Russia investigation will prove his innocence:
The single greatest Witch Hunt in American history continues. There was no collusion, everybody including the Dems knows there was no collusion, & yet on and on it goes. Russia & the world is laughing at the stupidity they are witnessing. Republicans should finally take control!

— Donald J. Trump (@realDonaldTrump) January 10, 2018
Well, now that collusion with Russia is proving to be a total hoax and the only collusion is with Hillary Clinton and the FBI/Russia, the Fake News Media (Mainstream) and this phony new book are hitting out at every new front imaginable. They should try winning an election. Sad!

— Donald J. Trump (@realDonaldTrump) January 5, 2018
.@KatrinaPierson on @foxandfriends: The #FakeNews harping on Russian collusion is "ABSOLUTELY a distraction from @realDonaldTrump's accomplishments because there is NO Russia collusion, everyone knows this now." pic.twitter.com/R4QOiPsyuc

— America First (@AmericaFirstPAC) January 8, 2018
Submit your questions in writing, Mueller. You'll have your answers. The president is too busy to take time to justify your bogus witch hunt. You don't like it? Go run and cry to Rosenstein. Then he, too, can put his precious concerns in writing. #GoAway https://t.co/5dyPSbgXAp

— JohnWickofPolitics (@Gingrich_of_PA) January 8, 2018
The Russia witch hunt investigation is dead and backfiring hard.

So now the media is onto the fake book.

Can't say I'm surprised.

— Jack Murphy (@RealJack) January 7, 2018
Mike Flynn's guilty plea is concerning. However, it still doesn't prove that Trump's victory was caused by Russia. 😂 Democrats continue to beat this dead horse and grasp at straws. I'm so tired of hearing about it in the press. 😩😩😩

— Gabrielle Seunagal (@ClassySnobbb) December 1, 2017