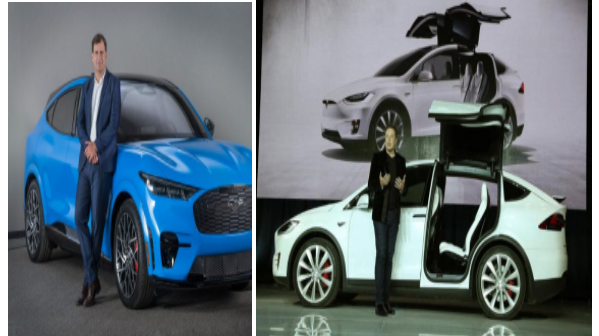 CEO Elon Musk was trolling GM and Chrysler on Thursday. His tweet "Tesla & Ford are the only American carmakers not to have gone bankrupt out of 1000's of car startups. Prototypes are easy, production is hard & being cash flow positive is excruciating," garnered a lot of attention.
He makes the point that Ford and Tesla are still standing in a field of fallen giants.
And early Friday, Ford CEO, Jim Farley retweeted Musk and sent a single-word tweet of his own, "Respect."
Twitter Reacts
There is a big reaction on Twitter to the brief exchange between the CEOs. The likes, retweets, and comments are swirling.
Elon Musk is a self-made billionaire who owns a handful of highly successful companies including Tesla and SpaceX. He has 48.5 million followers on Twitter.
Jim Farley was brought on as CEO on Oct 1, 2020, to give the company a greater sense of urgency in its transformation to electric and autonomous cars. His grandfather worked in a Ford factory. And now Farley has 27,200 followers on Twitter.