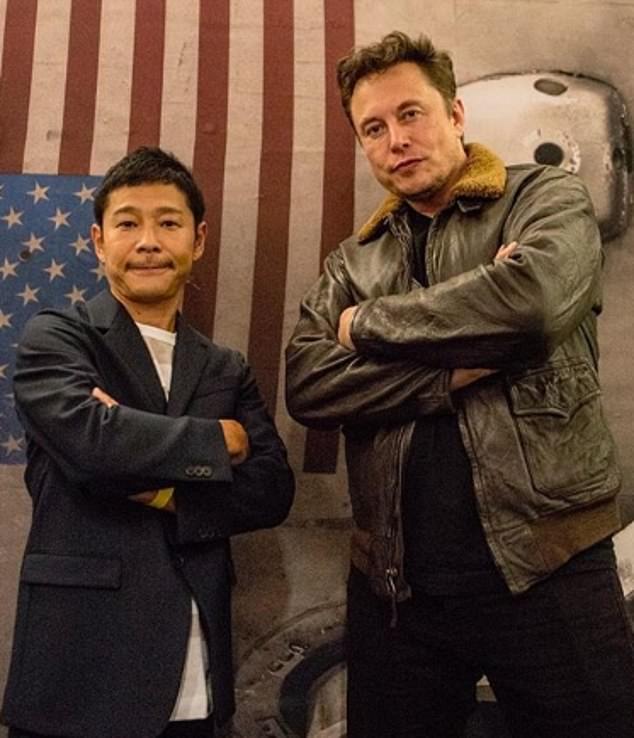 Billionaire Yusaku Maezawa announced he is looking for passengers on a rocketship to orbit the Moon. He said it's time for a "wider, more diverse audience" to apply for the trip.
"I want people from all kinds of backgrounds to join." Maezawa's YouTube video message was posted Tuesday afternoon at the same time the application went live. "It will be 10 to 12 people in all, but I will be inviting 8 people to come along on the ride."
Dear Moon Project Has Evolved
In 2018, Maezawa first introduced his "Dear Moon Project" at the California SpaceX headquarters. He signed with CEO Elon Musk to be the Starship's first passenger. At the time, Maezawa was adamant that "six to eight artists from around the world" accompany him during an estimated six-day roundtrip lunar mission.
"These artists will be asked to create something after they return to Earth. These masterpieces will inspire the dreamer within all of us," Maezawa said at the time.
Fast-forward to Tuesday when Maezawa admits the plan "has since evolved," and "maybe every single person doing something creative could be called an artist." 
"I will pay for the entire journey. I bought all the seats so it will be a private ride," Maezawa promised. 
Full Moon Lovers Cancelled
The online entrepreneur owns Japan's biggest fashion outlet and he is an avid collector of expensive art. And he is single.
In January 2020, Maezawa launched a reality show and contest to search for a "female partner" and travel companion on his lunar adventure.
The website received 27,722 applications. And Japanese streaming service AbemaTV was starting to film.
Maezawa called off his search when the TV show was abruptly canceled. He apologized on Twitter to the documentary crew and all of the Full Moon Lover applicants.
Starship is the next-gen Mars rocket system, built to fly people and up to 100 tons of cargo. It is still in testing mode while being prepared for upcoming missions into deep space. So far, two 2020 test flights have been launched and they both ended in failed landings and catastrophic explosions.
In the meantime, the Starship trip is still scheduled for 2023, but that may be subject to change. Musk and SpaceX President Gwynne Shotwell indicated hundreds of unmanned missions will be needed before people can get a ride.