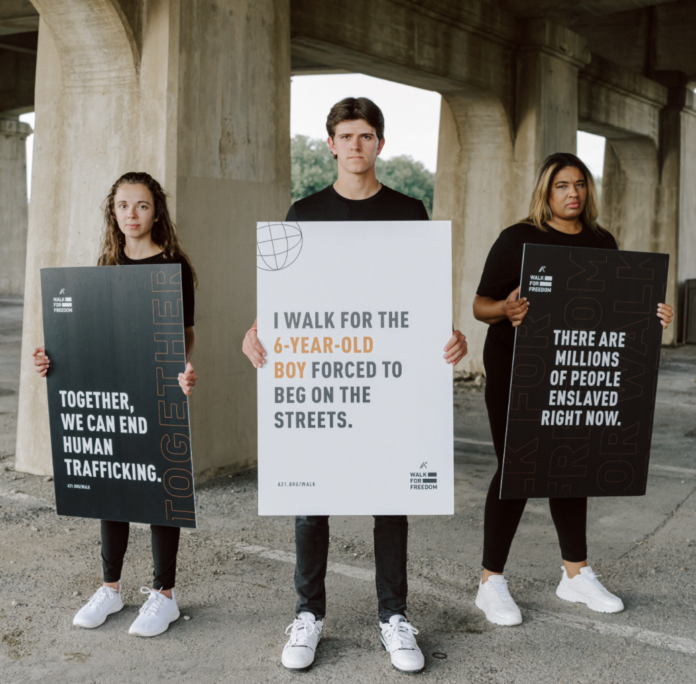 The work of anti-human trafficking organizations has never been more necessary than it is today.
Right now, the rates of human trafficking continue to rise internationally. A huge factor driving this rise is the ease with which the internet helps traffickers exploit others while posing as friends or romantic interests.
In some cases, traffickers even turn to methods like sextortion or hiding their true identities with phony online personas.
Today, one of the organizations on the frontlines as part of the anti-human trafficking movement is none other than A21.
Founded in 2008, A21 is all about putting an end to human trafficking and other forms of slavery around the world. A huge part of this work involves getting people talking about the issue and keeping it at top of mind for the general public.
On Saturday, October 14, A21 will host its annual Walk For Freedom in an effort to raise awareness and empower action in local communities across the globe.
What to know about the Walk For Freedom
This year's Walk For Freedom will comprise people in select cities trekking together and in a single file line.