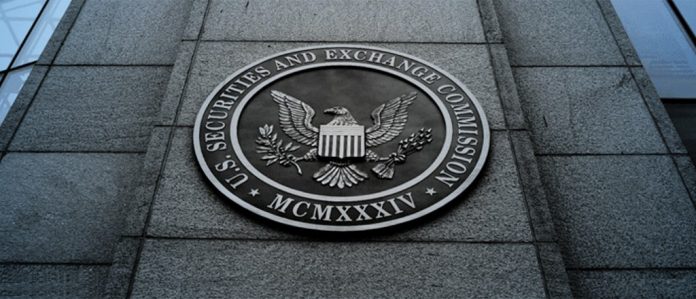 ABN AMRO Clearing Chicago LLC agreed to settle the administrative proceeding filed by Securities and Exchange Commission (SEC) alleging that the firm mishandled pre-released American Depository Receipts (ADRs)
ADRs are U.S. bank-issued certificates that represent shares of foreign companies' stock. Pre-released ADRs is a practice that allows the issuance of certificates without the deposit of foreign shares, provided that there is an agreement between a depositary bank and the receiving broker or its customer owns a number of foreign shares that corresponds to the number of shares the ADRs represent, according to the SEC.
Under the settlement, ABN AMRO agreed to pay more than $586,000 without admitting or denying the allegations of the Commission. The amount included the return of more than $326,000 of ill-gotten gains and $179,353 in penalty plus $80,970 in prejudgment interest.
SEC findings and allegations against ABN AMRO
The SEC Enforcement Division conducted an investigation into ABN AMRO's ADR pre-lease practices before filing an administrative proceeding against it.
The division's investigators found that "ABN AMRO did not have any supervisory policies and procedures in place governing its potential indirect borrowing of pre-released ADRs from Pre-Release Brokers."
Additionally, the investigators found that the firm earned approximately $326,000 from securities lending transactions with Pre-Release Brokers from January 2013 to around December 2015.
Based on their findings, ABN AMRO allegedly violated the Exchange Act and Securities Act for failing to fulfill its supervisory responsibilities and establishing and implementing adequate policies and procedures.
According to the SEC, the firm cooperated in the investigation and offered to settle the case against it. The Commission determined that it is in the public interest to accept the settlement.
15thh enforcement action arising from probes into abusive ADR pre-release practices
The Commission said ABN AMRO is the 15th firm that faced enforcement action arising from its investigation into abusive ADR pre-release practices. It already collected more than $432 million in monetary remedies from all of those cases.
In a statement, SEC Chairman Jay Clayton said, "I would like to thank the dedicated staff in the Division of Enforcement for shining a light on, and bringing strong actions against, the abuse of the ADR pre-release process…The blatant misconduct identified in these 15 actions had real effects on market pricing.  The work of our Enforcement Division should have lasting benefits for retail investors who use ADRs as a way to invest in foreign companies."
On the other hand, Stephanie Avakian, Co-Director of the Division of Enforcement, commented, "The practices uncovered in these actions presented significant risks to the integrity of the ADR market. U.S. investors who purchase ADRs are entitled to the same protections as investors in any other securities available in U.S. markets."