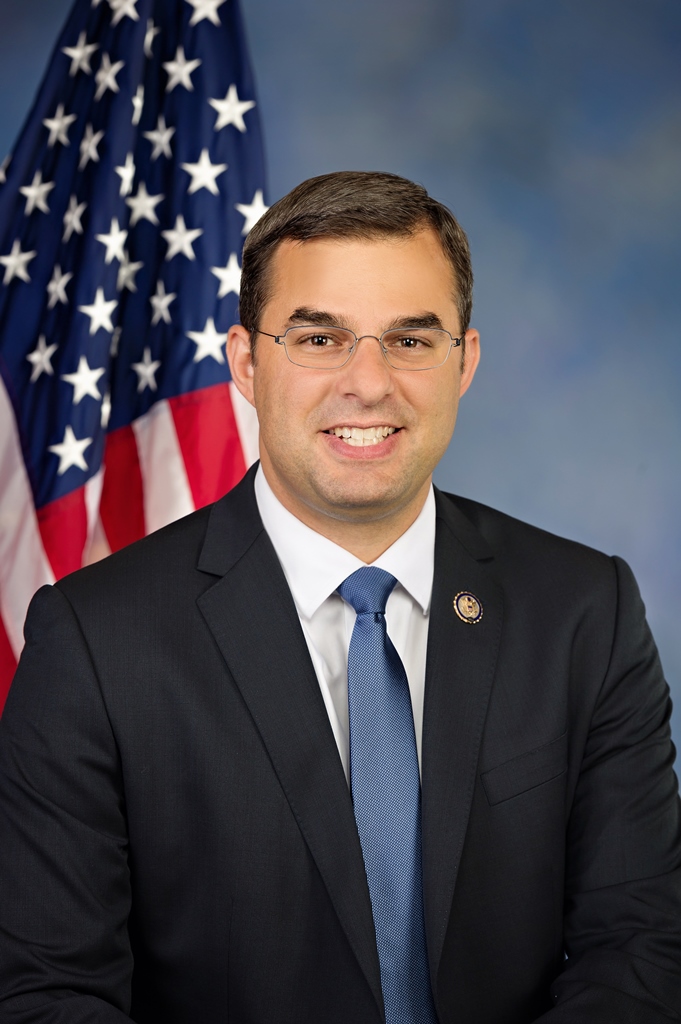 Less than a month after forming a presidential exploratory committee to run for the Libertarian Party's nomination for president, Rep. Justin Amash (Mich.), a former Republican congressman who has turned independent, has decided not to campaign for that nomination for the White House, The Wall Street Journal reported.
"I've spent nearly three weeks assessing the race, appearing in media, talking to delegates and donors, watching the Libertarian Party's convention plan unfold, and gathering feedback from family, friends, and other advisers," Amash tweeted. "After much reflection, I've concluded that circumstances don't lend themselves to my success as a candidate for president this year, and therefore I will not be a candidate."
Amash tweeted that political polarization and the growth of COVID-19 in the United States offered "extraordinary challenges" to his potential campaign.
"I continue to believe that a candidate from outside the old parties, offering a vision of government grounded in liberty and equality, can break through in the right environment. But this environment presents extraordinary challenges," Amash tweeted.
"Polarization is near an all-time high. Electoral success requires an audience willing to consider alternatives, but both social media and traditional media are dominated by voices strongly averse to the political risks posed by a viable third candidate," Amash tweeted.
Amash later tweeted that the social distancing directions and an economy that has been hindered have hampered raising funds and campaigning required to drive a winning third-party campaign.
"The new reality of social distancing levels the playing field among the candidates in many respects, but it also means lesser-known candidates are more dependent on adequate media opportunities to reach people," Amash tweeted.
It marked the conclusion of an idealistic course of action that could have thrown a wrench into a tight presidential battle.
Current and former elected officials from different political parties, including Rep. Eric Swalwell (D-Calif.), gave their take soon after Amash tweeted his decision.
"I don't know what is next for @justinamash, but I know he will always choose an honorable path," Swalwell tweeted. "He is a decent public servant and left his party to do the right thing … Good luck, Justin."
Former Rep. Joe Walsh, who started a 2020 presidential campaign that came up short, expressed appreciation to Amash for not launching a campaign.
Some Republicans, including Walsh, were worried that Amash would "siphon enough votes" from Joe Biden, who is expected to be the 2020 Democratic nominee for president, POLITICO reported.
Amash, who started as a congressman in 2010 during the tea party wave, departed from the Republican Party in July 2019 after penning a Washington Post op-ed about having grown "disenchanted" with party politics.