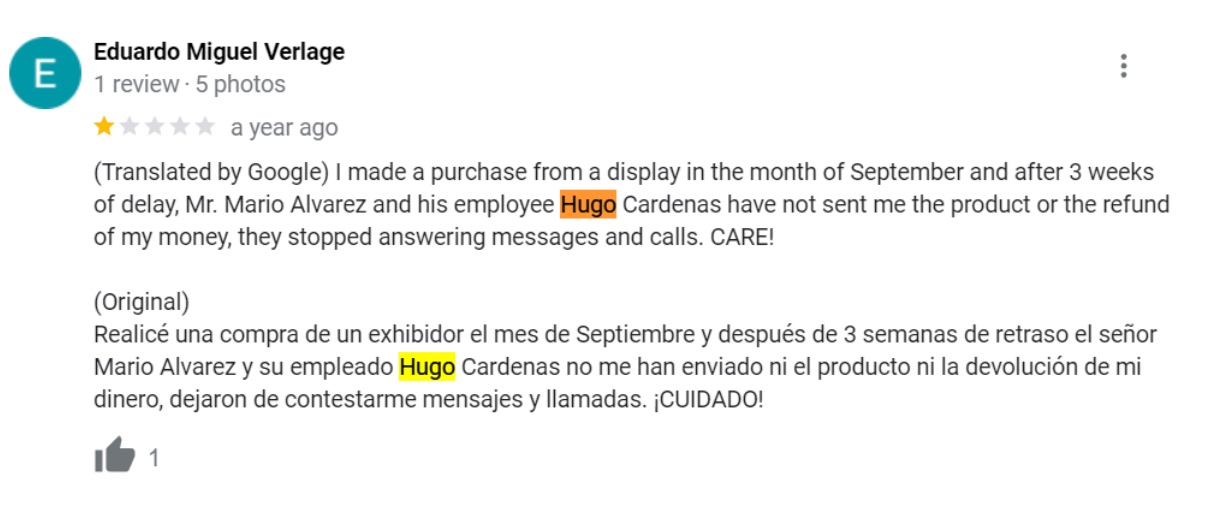 Yet another customer called out the company for their "lousy customer service", and highlighted how difficult it is to reach any staff members, which was attributed to the Covid-19 pandemic.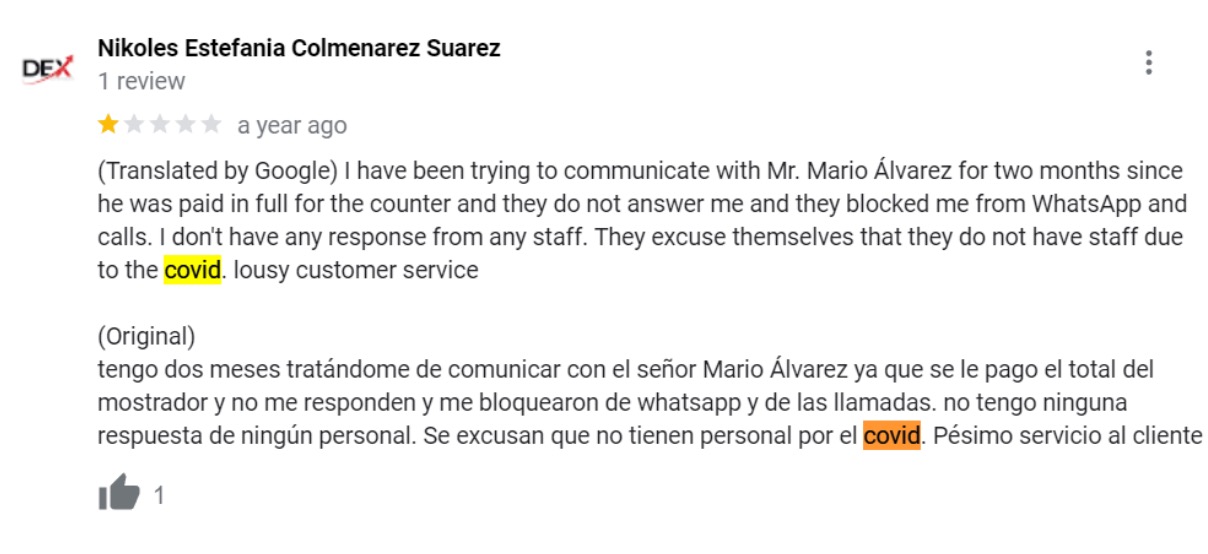 With many reports of fraudulent conduct and poor customer service practices coming to light, National Display de Mexico has been put under the microscope. With many customers demanding a refund or delivery of their goods, the company has yet to provide any kind of response or explanation.
Further reviews continue to illustrate  the unsavory practices of National Display de Mexico: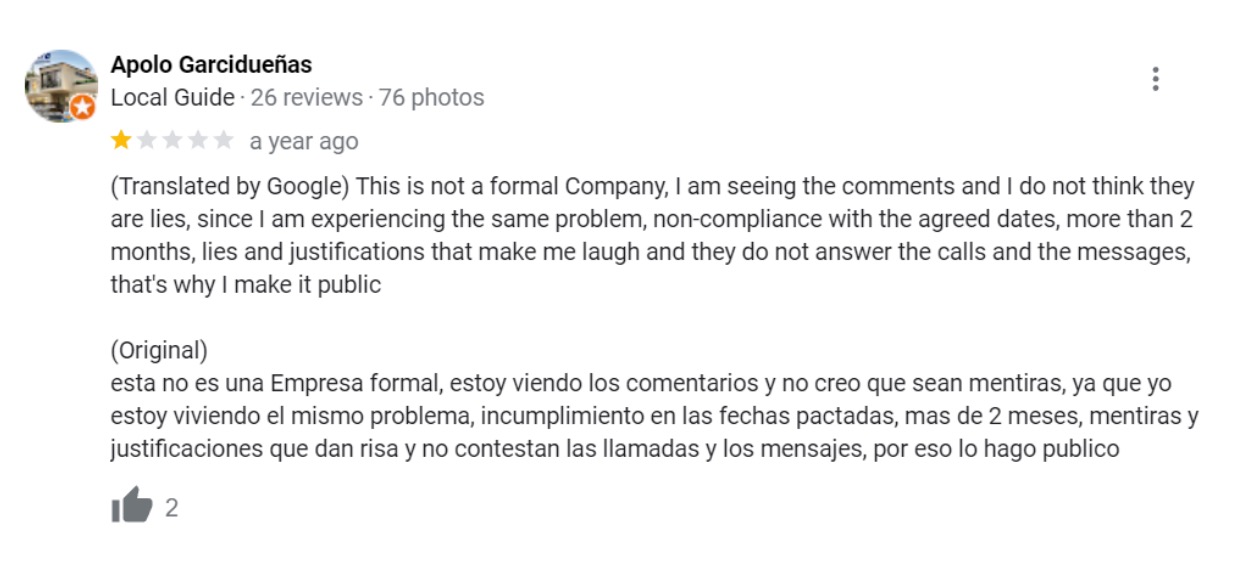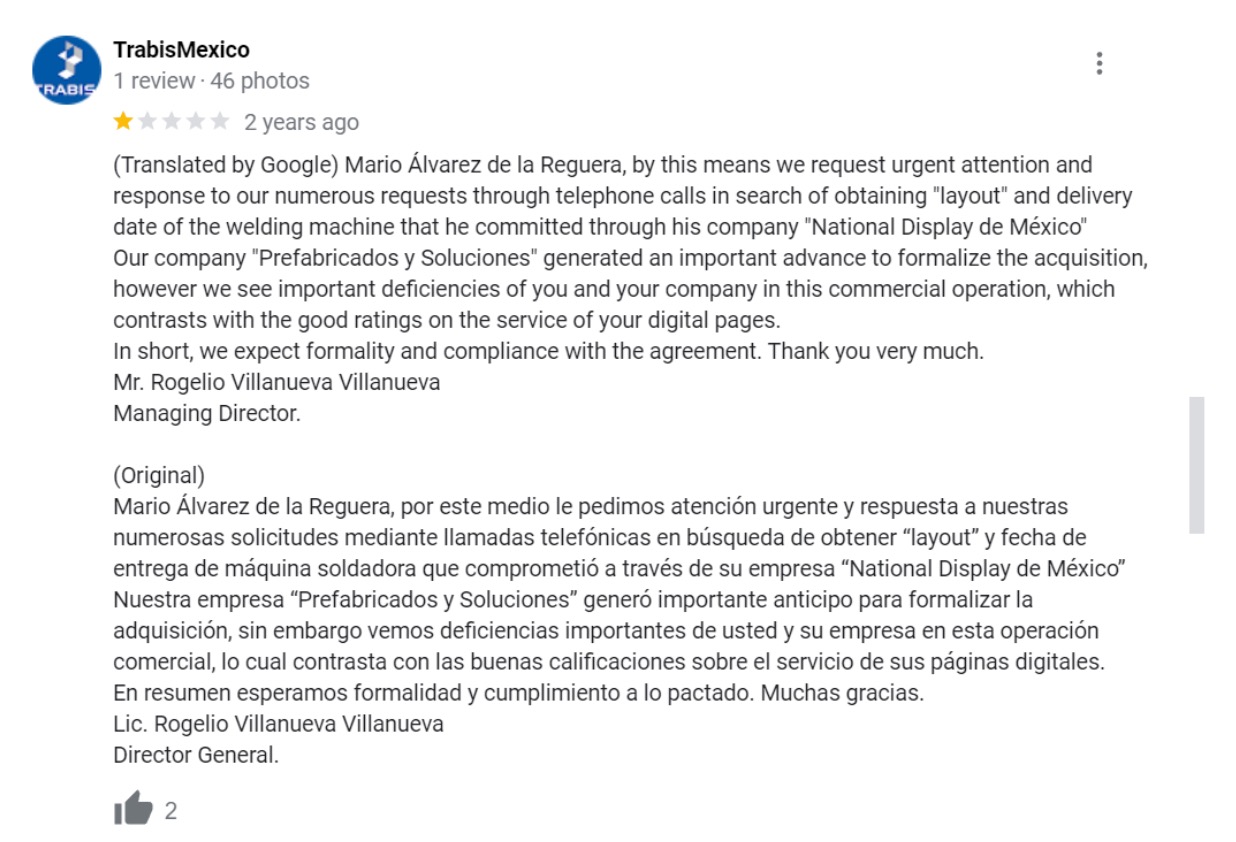 The company's shady tactics have led to speculation that National Display de Mexico is allegedly being run by organized Mexican cartels. Reports suggest that the illegal activity could be used to fund these criminal organizations, with customers losing their money or goods in the process.
An anonymous source that recently contracted National Display de Mexico lamented that after taking a large deposit via American Express, the company stopped answering emails and disconnected its phone number.  Shortly after the company filed a dispute with American Express, National Display de Mexico resurfaced and provided completely false information to American Express in an attempt to win the chargeback.   Notably National Display de Mexico provided fake photos, emails, and other manufacture documents that were designed to make it appear that they had fulfilled the customers order.