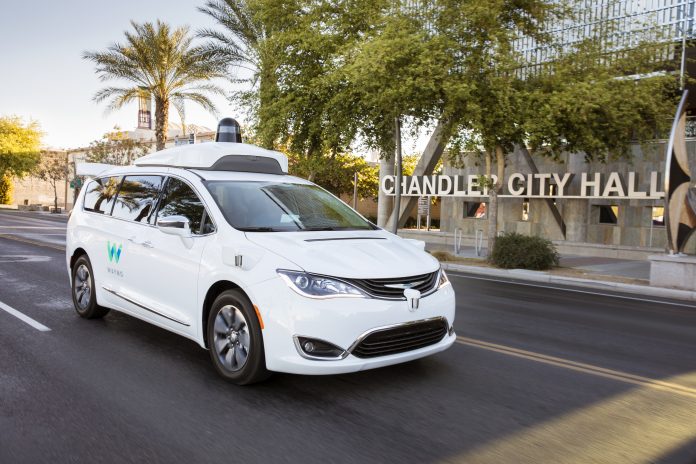 Waymo, formerly known as the Google self-driving car project, launched its autonomous taxi service in Arizona.
On Wednesday, Waymo CEO John Krafcik announced the launching of the company's self-driving taxi service called Waymo One.
Initially, the self-driving taxi service will be available to hundreds of people who participated in the company's "early rider" pilot program. The company will gradually increase its availability to the general public. Waymo is hoping to add vehicles and drive in more places.
Currently, Waymo One is driving around five cities in Arizona including Chandler, Gilbert, Mesa, Phoenix, and Tempe.
"Waymo One will make the roads safer"
Krafcik said, "Self-driving technology is new to many, so we're proceeding carefully with the comfort and convenience of our riders in mind. At first, Waymo-trained drivers will supervise our Waymo One vehicles."
Additionally, Krafcik said, "There's a long journey ahead, but we believe that Waymo One will make the roads safer and easier for everyone to navigate."
Waymo One is available 24 hours a day, 7 days a week. It can accommodate three adults and one child. The company is giving riders access to its app to allow them to call the self-driving taxi service any time.  Riders will see price estimates based on several factors such as the time, distance, and destination before accepting the trip.
Inside the vehicle, Riders can ask questions to a support agent by tapping a button on its in-car console and screens or through the Waymo app. The company is encouraging riders to leave a comment or feedback regarding their experience.
The launching of Waymo One is a significant milestone since Google started its self-driving car project nearly ten years ago. Since then, its self-driving vehicles logged more than ten million miles on public roads in 25 cities Arizona, California, Georgia, Michigan, and Washington. It is interesting to note that its self-driving cars were involved in few, minor accidents.