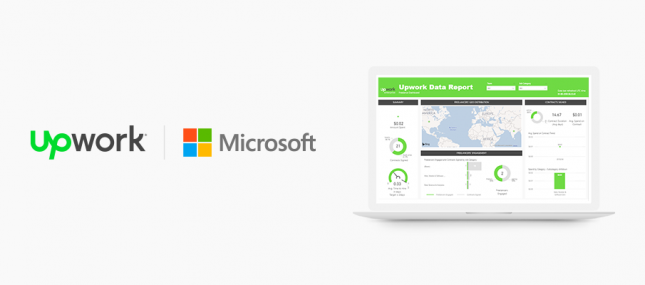 Today Upwork (Ticker: UPWK) announced that Microsoft has chosen Upwork as its launch partner for the Microsoft 365 freelance toolkit. The toolkit is an integrated workforce collaboration solution that helps enterprises work with freelancers at scale and is powered by Microsoft 365 and Upwork Enterprise.
According to sources, Microsoft is looking to possibly acquire Upwork, which is heralded by many as the premiere freelancing platform.   In previous articles we covered that Upwork has the potential to disrupt LinkedIn.  It's been my long opinion that Upwork is more valuable than LinkedIn due to the economic opportunities it creates for freelancers around the world like myself.
Enterprises are increasingly recognizing the need to transform the way they work in order to compete in a global economy. While enterprises today spend $3.5 trillion on contingent labor, existing models for engaging external talent are outdated and restrictive. Technology is enabling new ways of working by opening the door for enterprises to access flexible freelance talent. Together with Microsoft, Upwork is empowering organizations to adopt a flexible workforce model that delivers better visibility, greater access to skills, and richer reporting capabilities than can be gained through traditional workforce models by leveraging their most valuable asset—talent.