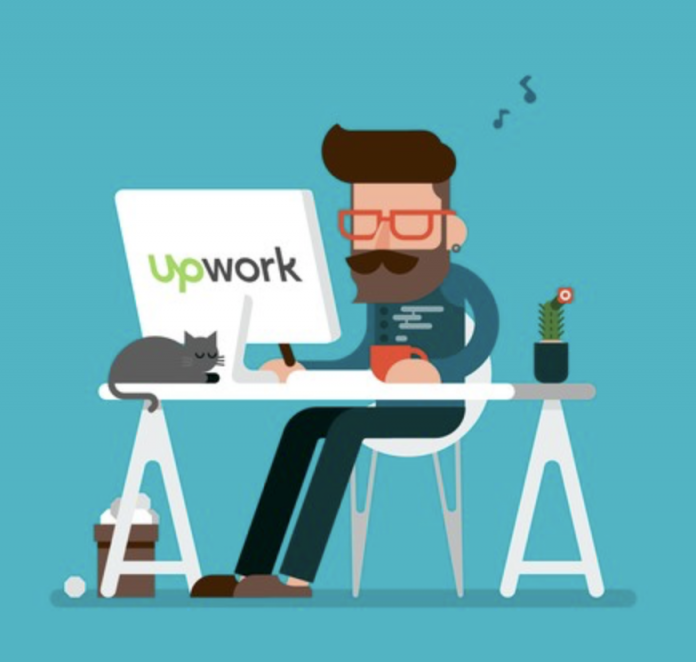 The initial public offering (IPO) for Upwork, an online freelance platform, launched on Wednesday and skyrocketed over 50%. The price per share is now at $21.51, slightly below the height of the IPO. At this point in time, Upwork appears set to disrupt LinkedIn and other work-geared online platforms…expect a continuous rise in the stock price to well over $100 in the upcoming year.
An Overview of the Upwork IPO
Under federal securities laws, Upwork is currently defined as an "emerging growth company." Therefore, the freelance company is adhering to certain mandates regarding its public company reporting. Funds with ties to Dragoneer Investment Group, LLC have expressed interest in purchasing UPWK shares, according to Upwork's prospectus.
The Upwork Platform
Upwork, as a whole, has experienced considerable growth since its inception. The platform is currently the largest for freelancers. Upwork's gross service volume currently rests at over $1.5 billion while its revenue in the year ending in June exceeded $225 million. The freelance platform is active in 180-plus countries with more than 70 work categories and over 95,000 core clients.
As the world of work changes, Upwork will only continue to become more relevant. Countless individuals are ditching traditional nine-to-five employment for more lucrative opportunities. Skilled workers are looking for ways to showcase their talents and also enjoy the freedom and flexibility that comes with independent contract work. As a matter of fact, by 2020, the amount of freelancers in America is projected to reach 43 percent of the workforce, according to NASDAQ.
Upwork and LinkedIn
As the world of work changes, for better or worse, various work-related platforms will feel the impacts. While LinkedIn once maintained a reputation as an exceptional platform for workers, this is now highly contestable. Time saving is a considerable factor in this change.
For instance, LinkedIn users who continuously take on new projects will have to constantly update their profiles to reflect the additions to their work history. However, Upwork is different. When freelancers complete tasks, the assignments automatically appear on their profile, along with reviews from the client. Time is a freelancer's most valuable asset. Upwork allows for freelancers to make the most of their time, whereas LinkedIn users must repeatedly and manually update their work history in order to compete for the best professional opportunities.
Should You Invest in Upwork?
Ultimately, each individual has to make their own decisions, especially as they pertain to investments. However, Upwork's trajectory appears hopeful, to say the least. Upwork is becoming more and more profitable as the top platform for freelancers. Furthermore, the number of workers who choose to enter the freelance market is increasing. Individuals who regularly use Upwork, thus contributing to the site's profits, are very likely to benefit from investing in the company.
Disclaimer: As a company that uses Upwork on a daily basis, many of us freelancers have made an investment in UPWK.   We believe in the platform fully.