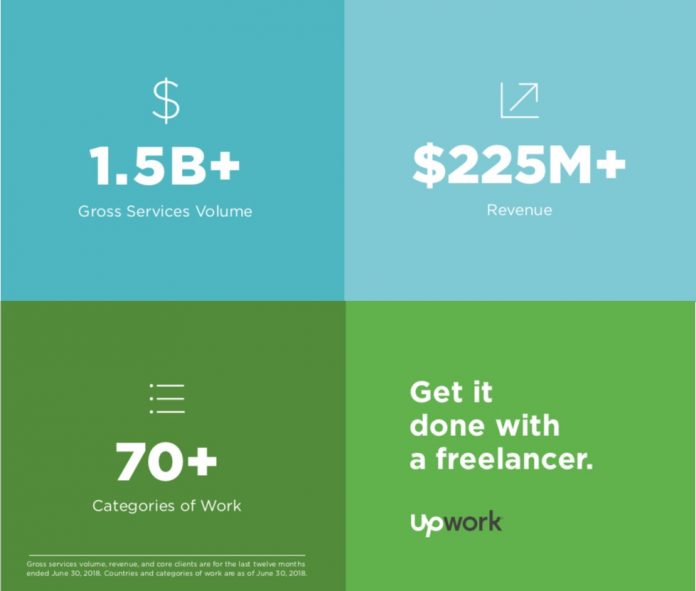 How many people do you know that actually use LinkedIn on a daily basis?
I personally don't know a single person that uses LinkedIn other than to occasionally update their profile.   The only time I check my LinkedIn account is to check "alerts", which typically are nothing more than the work anniversaries of people that I either don't care about or don't know.
From a recruiting standpoint there is value in LinkedIn due to the sheer volume of business people on the platform and the ability to possibly connect with those people.   That's where the value of LinkedIn ends and the real challenges of the LinkedIn network begins.
For starters, everyone on LinkedIn carefully curates their profile to look their best.  It's impossible to separate the A Players from the B Players.    It's simply not a true meritocracy.
With no way to identify the performance of prospective personnel on LinkedIn, your best bet is to rely on references.   Refereneces are largely unreliable because prospective employees will naturally obfuscate their weaknesses by providing you the best references they can find, therefore you don't have an accurate depiction of the person you are interviewing on LinkedIn.
On LinkedIn it's also impossible to find out who is in the market for employment, making it even harder to identify new personnel.   Moreover if you want to hire someone off of LinkedIn it's a laborious process that involves contracts, payroll setup/1099 setup, etc.
Upwork (UPWK) Solves The Down Falls Of LinkedIn
Last year I was faced with a major development challenge in a software startup I am involved in:  the Indians that coded our platform wrote really bad code that crashed as soon as people started using it.   Bottom line is that we had to fire the Indian development team.
Who would replace them?  How would we find the replacement?
A friend of mine recommended that I use Upwork.   I had never heard of Upwork but after some research I discovered  that the 2 largest freelancer network in the world, oDesk and eLance, merged to form Upwork just a couple of years ago, thus the new name.
After creating a free account on Upwork I then created my first job posting, which was also free.   That was a major plus for me because both Craigslist and LinkedIn charge money to create job postings.   The job posting process was seamless.
Once I posted my first job, I started recruiting talent myself.   The recruiter tool, which is also free, was extremely easy to use and gave me insights into talent unlike any other platform I've ever used before.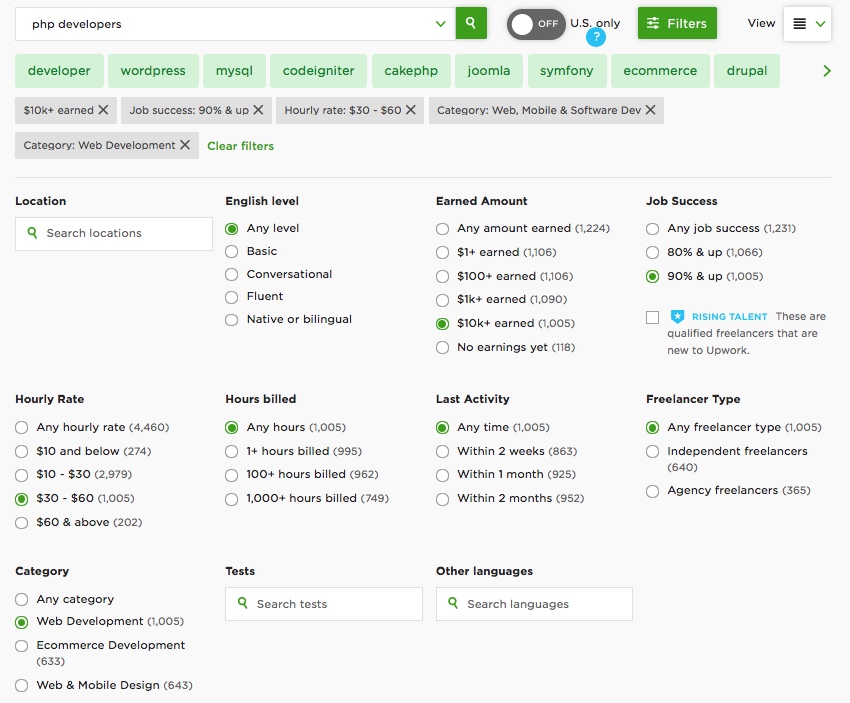 Notably I could choose the geo-area of the development talent I was seeking…in this case I chose Romania, Poland, and Ukraine due to their great reputations for development talent.
To identify talent, as you can see above, I narrowed my search to:
 Freelancers must have a rating of 90% or higher from their previous engagements.   Ratings are key on Upwork, as freelancers can rate the business they are working for and businesses can rate the freelancer's performance.   When sourcing freelancers you can see how much money they've billed previous clients, the type of work performed, and the details of the rating.
I typically only hire freelancers that have billed over 1000+ hours on the Upwork network.   That way I can better identify talent through their previous reviews.
Upwork let's you choose the hourly rate the freelancers typically bills.   This is great because you can cut straight to the point with the freelancer and get one that is within your budget.
All freelancers are subjected to testing to determine their English proficiency.  Since I speak English only, I'm able to narrow my criteria to freelancers that have a strong command of the English language only.
There are both independent freelancers and agencies on Upwork.   I prefer to work with independent freelancers, cutting out the agency middleman from the supply chain.  Nevertheless there are agencies that have billed millions of dollars via the Upwork platform and appear to be worth hiring.
Within minutes of creating my first job posting I was able to access talent across the world that far surpassed any talent I had ever come across previously.   Best of all the response rate was almost immediate from the developers I connected with.
For the first time ever I was able to see beyond the "best references" and actually read real reviews from former clients.  This proved to be exceptionally useful in my search for a new developer.
By way of example, who would you hire: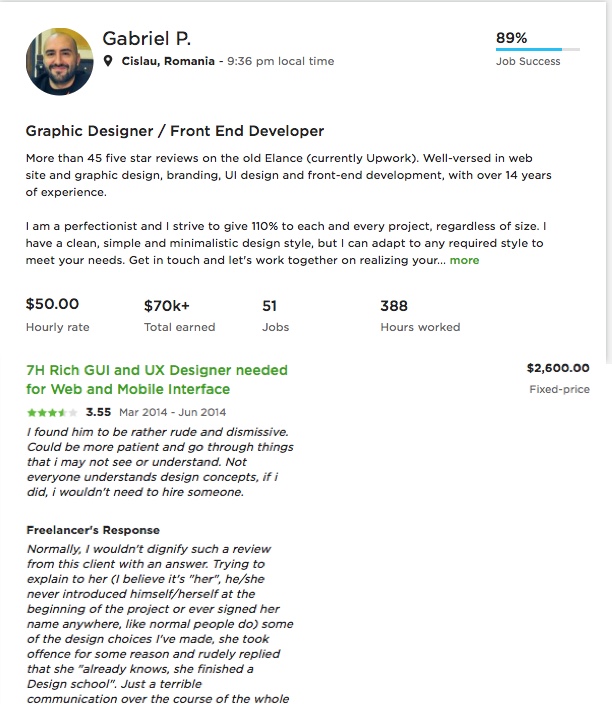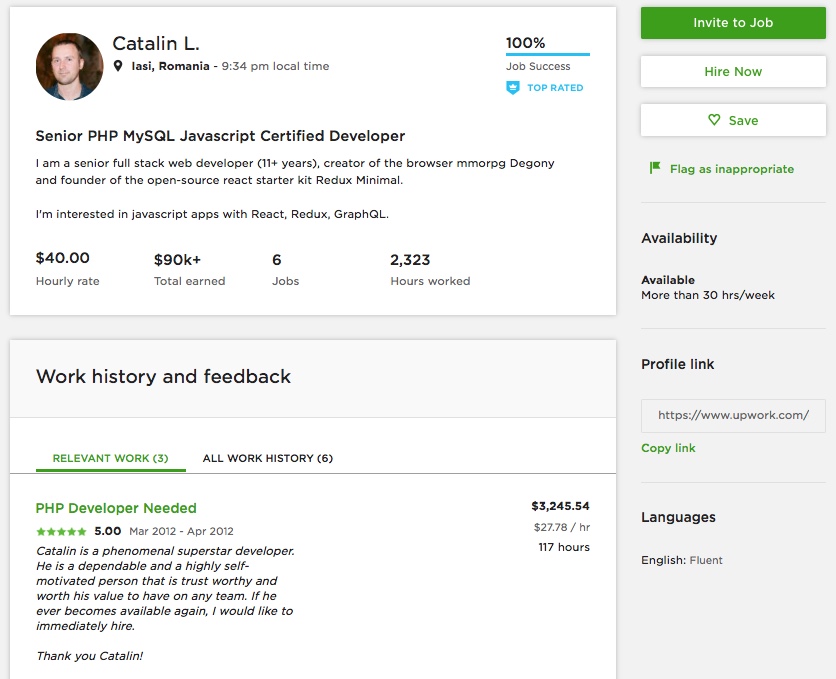 When you compare apple to apples, Caitlin L. is higher rated and has set a rate similar to Gabriel, therefore he's the better choice of the two.
This search took all of 2 minutes to identify top talent for my business and it cost me nothing.
I eventually found a new developer on Upwork and hired him.  The experience far surpassed my expectations, and now, over 1 year later, I am still working with that developer.
My experience with Upwork was so good that I started sourcing additional talent off of Upwork including but not limited to:
Salesforce CRM Developer – took less than 10 minutes to find a world class SalesForce CRM developer that lives near me.
Copywriters – found great talent on Upwork to create content for my company's blog.
Graphic Designers – hired designers from Russia to Hungary, all of which were reasonably priced for the top quality work product they produced.
Amazon Expert – found a world class Amazon expert that used to actually work for Amazon.   He handled the professional photos for our business and did an amazing job with our listings.
Shopify Developer – hired 2 great Shopify developers that saved me months of headaches in getting our Shopify account setup.
Hubspot – although i found a great developer on Hubspot, I ended up going with Salesforce.  Nevertheless it took minutes to find the support I needed on Hubspot, which is a CRM i would not recommend.