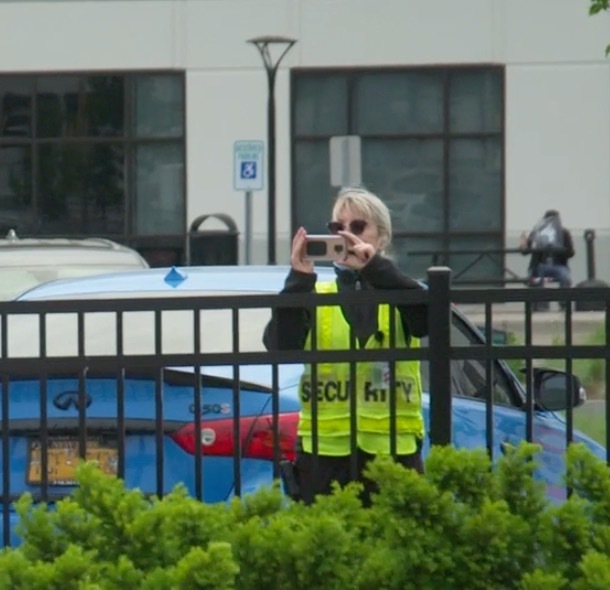 Amazon is being accused of a variety of anti-union tactics. And the complaints are from Amazon facilities in Staten Island, New York, and Bessemer, Alabama.
The U.S. National Labor Relations Board (NLRB) has been investigating. And there are multiple complaints against Amazon in both states.
On Monday the NLRB official overseeing the Bessemer, Alabama union election was recommending a new election. His report details a myriad of Amazon's anti-union tactics that meant "a free and fair election was impossible."
"In a final step towards a formal decision, the Hearing Officer who presided over the case has determined that Amazon violated labor law; and is recommending that the Regional Director set aside the results of the election and direct a second election," the RWDSU, under which Amazon's workers would unionize, said in a statement.
The decision goes to NLRB's Region 10 director for approval. 
According to the NLR Act of 1935, no employer is allowed to interfere with or retaliate against workers involved in union organizing. The NLRB claims it has evidence that Amazon has violated the law on many occasions. And investigations by the federal agency, as well as, New York state are ongoing.
John Logan, an expert on unions based at San Francisco State University said that "The penalties for violating the [NLRA] are meaningless. For Amazon, it's the cost of doing business. You can make a case that Amazon falls into the category of the worst offenders, a poster child for labor law violations."
Anti-union Tactics
The Amazon JFK8 warehouse in Staten Island is currently a place of controversy. A major pro-union drive started there in late May. And this occurred just after the Bessemer vote. 
Staten Island Amazon worker Connor Spence has filed multiple complaints. He claims he was handing out union leaflets in the break room on May 16. An Amazon security guard wouldn't allow him to continue. And said he didn't have permission to pass out fliers.
"He took the union literature away and wouldn't give it back," Spence alleges.
Spence also claims that the local union organizers were holding barbecues for workers near the warehouse. Then at a May 24th get-together a security guard began photographing the people at the barbecue. And the workers felt that management was surveilling union activity.
Candice Bernd reported on Twitter that the warehouse sent anti-union messages to employees telling them not to sign union cards. At Bessemer and on Long Island Amazon had an orchestrated campaign displaying anti-union messages on TV monitors within the facilities. 
And at both facilities workers were getting anti-union texts. And signs were posted that said, "Don't be misled by union organizers wearing Amazon vests." 
Workers with @TCOEW at Amazon's Staten Island facility tell me they've begun their own push for an independent union, drawing lessons from on-the-ground experiences in Bessemer. "We figure go the independent route which is worker-led" says @Shut_downAmazon https://t.co/tw6i4wRu00

— Candice Bernd (@CandiceBernd) April 19, 2021
New York Attorney General Investigation
Chris Smalls of Staten Island is a former JFK8 worker. Smalls was fired in March 2020 after he led a protest over safety amid the start of COVID-19. He claims he was fired in retaliation. And Amazon says he was in violation of social-distancing rules.
And at least one other employee, Derrick Palmer was also fired under similar circumstances. After Smalls was fired an April 2020 Amazon memo was leaked. The memo included a discussion of Amazon executives. And it outlined their PR campaign against Smalls. The idea was to make him the "face of the entire union/organizing movement."
In February, New York Attorney General Letitia James said Amazon was guilty of illegally retaliating against Smalls. And other anti-union tactics that may be illegal.
Amazon Responds
Amazon did not respond to Spence's charges of anti-union activity in Staten Island. But they did react to the possibility of another election in Bessemer. 
"Our employees had a chance to be heard during a noisy time when all types of voices were weighing into the national debate, and at the end of the day, they voted overwhelmingly in favor of a direct connection with their managers and the company. Their voice should be heard above all else, and we plan to appeal to ensure that happens."Amazon claims in a statement.