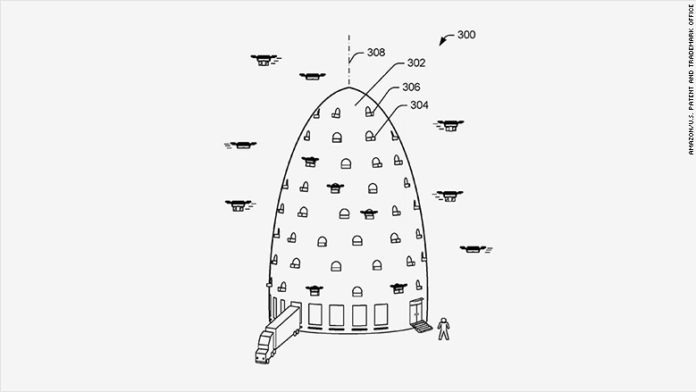 It seems as though Amazon is taking over the world with gusto first with buying Whole Foods and now drone delivery? Per CNN, Amazon has filed for a patent for beehive-like towers that would serve as multi-level fulfillment centers for its delivery drones to take off and land. The facilities would be built vertically to blend in with high rises in urban areas. One has to wonder what major buildings would be torn down to accommodate these "beehive" towers in major cities that are already built out to the max.
To give you background on Amazon's drone and Amazon Air Prime initiatives we have to take a look back just a couple years ago on how the whole concept got started.
On December 1, 2013, Amazon.com CEO Jeff Bezos revealed plans for Amazon Prime Air in an interview on 60 Minutes. Amazon Prime Air will use multirotor Miniature Unma ed Air Vehicle (Miniature UAV), otherwise known as drone, technology to autonomously fly individual packages to customers' doorsteps within 30 minutes of ordering.