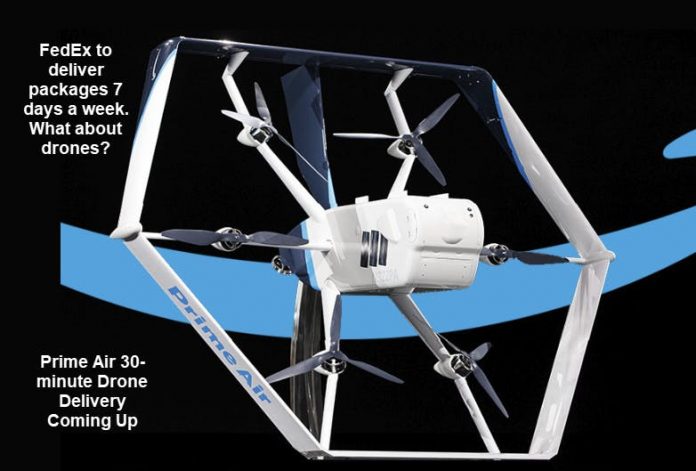 Getting a 30-minute drone delivery of an Amazon package flown into your backyard is one step closer to becoming a reality.
The Federal Aviation Administration (FAA) announced it has granted Amazon Prime Air the official designation of "air carrier." This allows Amazon to begin commercial delivery test flights in the U.S.
The FAA issued a "Part 135 air carrier certificate using unmanned aircraft systems" to Amazon Saturday.
Research and development from 2013 to the present
Back in 2013, in a 60 Minutes interview, Amazon CEO and founder Jeff Bezos announced the new service "Amazon Prime Air" and promised that drones would be delivering packages in "four or five years." 
But there have been technology and regulatory hurdles to overcome. The FAA didn't have a comprehensive set of commercial drone rules until 2016-17. 
In the meantime, Seattle-based Amazon heavily invested in artificial intelligence to help their drones navigate safely to their destinations, and drop off packages. Detecting telephone wires, people, property, and even small animals on the ground all require advanced sensor and collision avoidance systems.