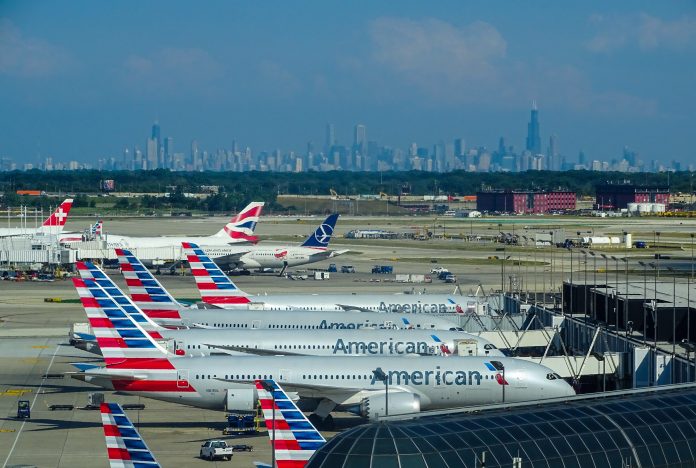 Americans Airlines Group Inc. (NASDAQ: AAL) received a green light from the U.S. Treasury Department to receive up to $7.5 billion in federal loans.
In a filing with the Securities and Exchange Commission (SEC) on Friday, American Airlines disclosed that it entered into a Loan and Guarantee Agreement with the U.S. Treasury Department as the lender. The Bank of New York Mellon (NYSE: BK) is the administrative agent and collateral agent.
Under the agreement, American Airlines secured a term loan facility allowing it to borrow up to $5.5 million and to use its frequent flyer program as collateral.
The airline holding company said the Treasury Department expressed its intention to allocate additional loans under the CARES Act next month. It is expecting the amount under the loan term facility to increase up to $7.5 billion, up 58% from the $4.75 billion initially offered by the Treasury Department.
The airline holding company has been in dire straits since the onset of the COVID-19 pandemic, entering the crisis with large debts on its books. Rather than seek assistance from private investors, American Airlines opted to draw funds from the Treasury Depart s due to is low-interest rates. As of Friday the company has drawn down $550 million of the loan.
Treasury Department will purchase 43.7 million shares of American Airlines
American Airlines also entered into a Warrant Agreement with the Treasury Department. Under the deal, the Treasury will purchase a total of 43,780,975 shares (warrant shares) of the airline holding company's common stock for $12.51 each. The number of shares to be purchased by the Treasury Department was based on its $5.5 billion commitment under the facility. The warrants do not have any voting rights and are freely transferable with registration rights.
American Airlines' disclosure followed an announcement that its biggest rivals turned down further loans, effectively freeing up funds.
In total, the federal government's stimulus package put $25 billion on the table in potential aid for the airline industry. That said, a handful of airlines including Delta Air Lines Inc. (NYSE: DAL) and Southwest Airlines Co. (NYSE: LUV) have turned down government loans in favor of private investors.
Delta put up its SkyMiles Program as collateral in order to raise $9 billion earlier in September while United raised nearly $7 billion from its MileagePlus program being offered as collateral in July.
Airlines were also given $25 billion in aid to keep workers on the payroll, which is set to end effective Oct. 1. American Airlines CEO Doug Parker has spent the last few weeks in Washington D.C., lobbying for additional funds to keep employees on the payroll.
Despite Parker's efforts, it is still unknown as to whether an aid extension will be provided to the airline industry to keep people on the payroll. One thing is for certain, the airline industry has struggled to stay afloat in recent months with the number of flyers at 30% of previous levels.
Executives expect it will take years for airlines to return to previous levels of demand and flights.
—————————————-
Have a story you want USA Herald to cover? Submit a tip here and if we think it's newsworthy, we'll follow up on it.
Want to contribute a story? We also accept article submissions — check out our writer's guidelines here.