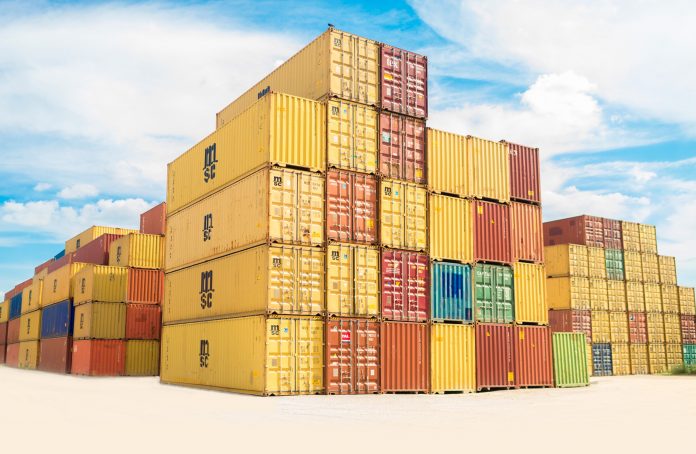 A number of major US companies sued the Trump administration over imposed tariffs on more than$330 billion worth of goods made in China.
The companies that filed lawsuits include Ford Motor Company (NYSE: F) Tesla Inc. (NASDAQ: TSLA) Walgreen, and Home Depot (NYSE: HD) among others.
The suits were filed in the U.S. Court of International Trade and named U.S. Trade Representative Robert Lighthizer and the U.S. Customs and Border Protection (CBP) as defendants in the lawsuit, alleging that the newest round of tariffs was an unlawful escalation.
The companies are challenging "unbounded and unlimited trade war impacting billions of dollars in goods imported from the People's Republic of China by importers in the United States," according to a separate complaint filed auto parts manufacturer Dana Inc (NYSE: DAN).
Home Depot argued in its lawsuit that it is facing tariffs on multiple goods including bamboo flooring, cordless drills, and many other Chinese products. According to Walgreen, a division within the Walgreen Boots Alliance (NASDAQ: WBA), tariffs on "seasonal novelties; party, first aid, and office supplies; and household essentials" have become a reality.
The companies are challenging two separate groups of tariffs, including list 3 and 4A. List 3 encapsulates 25% tariffs on $200 billion worth of imported goods while 4A includes 7.5% tariffs on $120 billion of products from China.
Trump administration's tariffs were responses to China's intellectual property theft
The lawsuit puts the Trump administration in a tough position since the White House made the trade war with China a primary goal. Trump argued that the tariffs were put in place due to Chinese intellectual property theft.
In March 2018, the Office of the United States Trade Representative (USTR) reported that its "Section 310 investigation found China's acts, policies, and practices related to technology transfer, intellectual property, and innovation are unreasonable and discriminatory and burden or restrict U.S. commerce."
While the lawsuit doesn't challenge the notion that China steals American intellectual property to get ahead, it becomes immediately clear that the tariffs have increased the cost of doing business for multiple companies.
This is far from shocking, however. In general, tariffs are an unpopular economic tool in the eyes of American companies that depend on Chinese imports for a large portion of their products. It remains to be seen how the tariffs will affect American businesses at home as well as the U.S.-Sino relationship.
Meanwhile, the World Trade Organization (WTO) recently ruled that a handful of tariffs placed on China by the Trump administration are in violation of international trade law. Ambassador Lighthizer slammed the decision. He claimed, "The WTO is completely inadequate to stop China's harmful technology practices."
—————————————-
Have a story you want USA Herald to cover? Submit a tip here and if we think it's newsworthy, we'll follow up on it.
Want to contribute a story? We also accept article submissions — check out our writer's guidelines here.