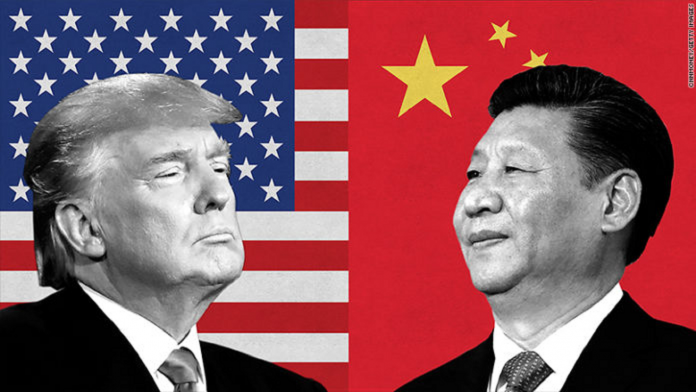 President Donald Trump said his administration will increase tariffs on $550 billion products from China as the trade war between the White House and Beijing continues to escalate.
In a series of tweets, Trump said the White House will raise the current tariff of 25 percent to 30 percent on $250 billion Chinese products on October 1.
It will also increase the existing tariff of 10 percent to 15 percent on additional $300 billion Chinese goods on September 1.
Trump's statement was in response to China's decision to implement new tariffs on $75 billion products from the United States. He believes that Beijing's move was "politically motivated." The President once again emphasized that the U.S. have been losing billion of dollars annually to China. H  cannot allow the unfair trading relationship between the world's two largest economies to continue.
….Sadly, past Administrations have allowed China to get so far ahead of Fair and Balanced Trade that it has become a great burden to the American Taxpayer. As President, I can no longer allow this to happen! In the spirit of achieving Fair Trade, we must Balance this very….

— Donald J. Trump (@realDonaldTrump) August 23, 2019
…Additionally, the remaining 300 BILLION DOLLARS of goods and products from China, that was being taxed from September 1st at 10%, will now be taxed at 15%. Thank you for your attention to this matter!

— Donald J. Trump (@realDonaldTrump) August 23, 2019 
In a separate tweet earlier on Friday, the President ordered American companies to "immediately start looking for alternative to China," come home and make their products in the country.