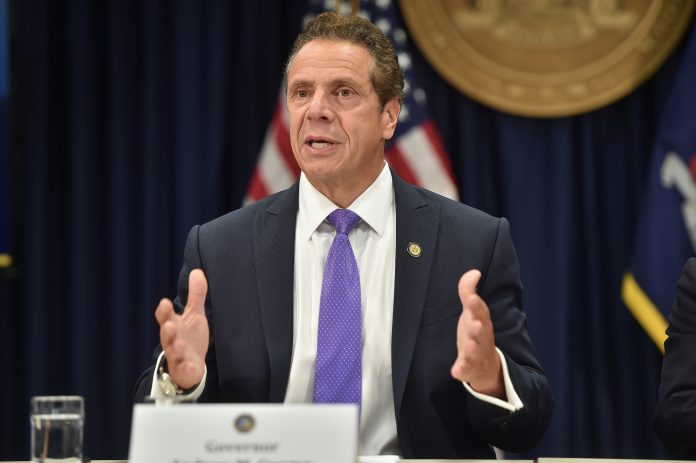 New York Governor Andrew Cuomo approved legislation that provides protection for veterans against scams such as pension poaching and other deceitful business practices.
Many elderly and disabled veterans became victims of pension poaching, a growing scam involving unscrupulous financial planners, insurance agents and other entities across the United States.
These deceitful individuals also known as poachers pretend to be helping veterans and their families obtain benefits from the U.S. Department of Veterans Affairs. They often encourage veterans to reposition their assets to qualify for benefits with specific and strict qualifications. Veterans are not eligible for those benefits so the poachers will then sell them unnecessary financial products or services to earn a commission or fee.
Normally, these poachers do not provide full information regarding veterans' other benefits. They do not disclose to veterans the possible negative impact of the financial transactions such as loss of Medicaid eligibility.
New York State will not allow scammers abuse veterans
The Pension Poaching Prevention Act, signed by Gov. Cuomo, prohibits any person from receiving compensation for assisting veterans and their dependents process a claim for benefits.
In a statement, Gov. Cuomo said, "Our veterans bravely put their lives on the line to protect our country and our freedoms, and we owe it to them to help ensure they have the protections and resources they need to be financially stable in the future."
Additionally, the Governor noted there are many bad actors preying upon and causing irreparable harm to individuals who valiantly served New York State and the nation.
Furthermore, Gov. Cuomo stated, "In enacting the strongest state legislation in the nation to protect our veterans and their families from these pension poaching schemes, we are sending a clear message to these unscrupulous entities that we will not allow them to abuse our service members and recognizing the sacrifice these brave men and women have made."
The State of New York will enforce Pension Poaching Prevention Act 120 days after the Governor signed it into law.
On the other hand, State Senator David Carlucci, the sponsor of the Pension Poaching Prevention Act, commented that the new law will "crackdown on the despicable crime of pension poaching"
"Veterans are heroes who have served our country selflessly to defend our freedoms. Now it's our turn to help protect them from scam artists who seek to steal their hard earned money. Thank you Governor Cuomo for signing this needed legislation into law," said Sen. Carlucci.