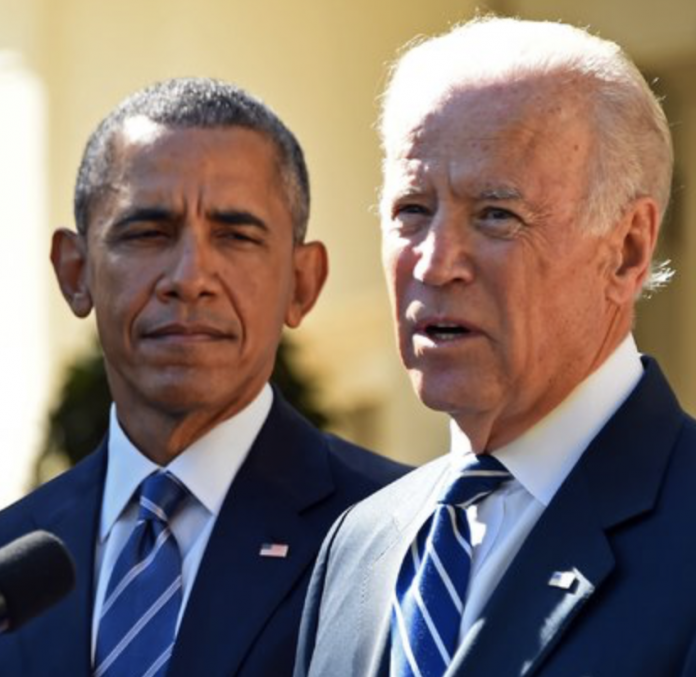 In the recent weeks, 2020 hopeful and frontrunner Joe Biden has recieved an onslaught of negative press due to multiple blunders. Some of these blunders include conflating poverty with race, mistaking the names of world leaders, and forgetting the years in which he served as America's vice president. The ongoing gaffes have not only caused Democrats to cringe, but voters are also questioning if Biden can really go up against President Trump.
Matters worsened for Biden on Friday when he traveled to speak in New Hampshire. In addition to making a series of new gaffes and a potential Freudian slip, the former vice president asked voters to "imagine" if Obama were assassinated in 2008.
The "Assassination" Remark and New Biden Blunders
When Biden spoke in New Hampshire, he talked about his political heroes, past events, and healthcare. During the frontrunner's remarks on his heroes, he noted his admiration for Robert F. Kennedy and Dr. Martin Luther King Jr.
Now, in order to presumably communicate the grief he felt upon the assassination of Kennedy and King, Biden requested the audience to "imagine" what would happen to America if someone had assassinated Obama in 2008.
Joe Biden Asks Audience to Imagine Obama's Assassination https://t.co/bTnSb5PZPs

— NYT Politics (@nytpolitics) August 23, 2019
When speaking about a 1970 event involving the killing of children at Kent State at the hands of the National Guard, Biden claimed that 40 kids died. In actuality, four children died.
Finally, when regarding healthcare, Biden stated that under his plan, premiums will "increase" for middle America. Now, the frontrunner presumably meant to say "decrease," but the admission of Americans paying more for Biden's healthcare was perhaps a Freudian slip. Biden moreover alleged that "we'll make sure [healthcare] is not quality; we'll make sure it's only affordable." Again, this could simply be another Freudian slip.
Concerns Amongst the Democrat Party
Many Democrats have very real concerns about how Biden would fare as a nominee in 2020. Biden, nor those in his camp, have really engaged in actions to put these concerns at ease.
Earlier this week, Jill Biden stated that Americans should simply "swallow a little bit" and get behind her husband; she made these remarks while noting that other candidates are perhaps better on policy issues.
Staffers for Biden's campaign have previously stated that only the media cares about his gaffes. However, that's simply not accurate. Everyday Americans regularly take to social media to express their concerns about Biden.
There's barely time to enjoy a Biden gaffe before he fires off another fresh one. pic.twitter.com/33v4pshwtg

— The Daily Wire (@realDailyWire) August 24, 2019
I'm not writing everything off as a gaffe. Joe Biden is running on racial animosity and being aided by the media. They're working so hard on this narrative such a sick & dreadful hypothetical to stoke the flames of fear and anger wouldn't be surprising. https://t.co/nQGUiQR39L

— Charles V Payne (@cvpayne) August 24, 2019