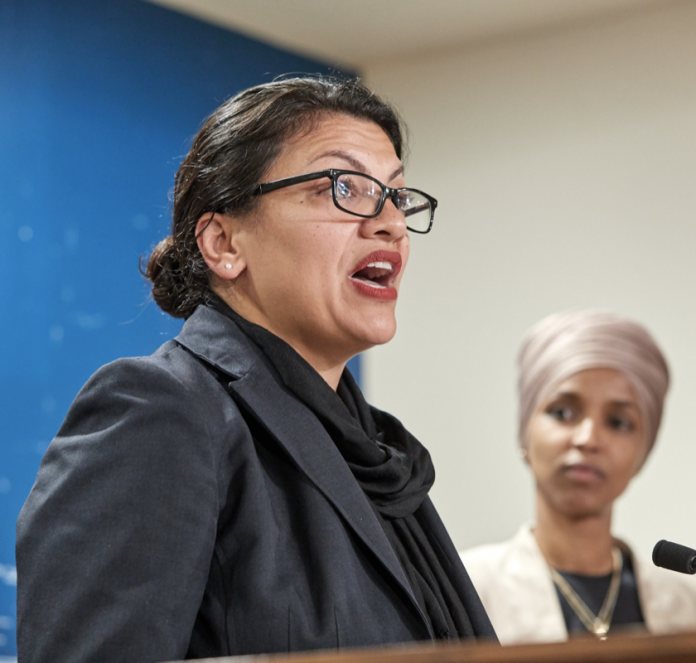 Various members of the House Democrat caucus have sparred with President Trump since their election to Congress. While the president has provided criticism towards various members of "The Squad" (comprised of Reps. Alexandria Ocasio-Cortez, Ilhan Omar, Ayanna Pressley, and Rashida Tlaib), Tlaib is the most recent subject of certain remarks from Trump.
Over the course of this month alone, the president has censured Tlaib for her statements and actions in regards to Israel. Tlaib is a known supporter of BDS; furthermore, she attacked Israel as racist and oppressive even after they lifted a ban to allow her to visit her grandmother in the nation. However, in spite of all this, the congresswoman still had negative feedback towards leaders of Israel.
Now, Tlaib is claiming that President Trump is a racist for criticizing her.
Tlaib's Take on Censure from President Trump
During a recent interview with The Cut, Tlaib shared her thoughts on the president. According to the congresswoman, censure has nothing to do with her policies, but rather her background and ethnicity. Tlaib then claimed that migrant detention centers at the Southern border are upsetting enough for her to cry.
Her statements regarding negative feedback from the president read as follows:
"[Trump is] not focused on my policy agenda. He's focused on my ethnicity, my background."
Reviewing Criticism from President Trump and More
Both Reps. Tlaib and Omar have come under fire multiple times for various anti-Semitic comments; their support of BDS hasn't helped them either and ultimately led to their prohibition from entering Israel.
These are the matters which President Trump has censured Tlaib and Omar about. The president branded the two congresswoman as flagrant anti-Semities, but never once mentioned their race, background, or ethnicity.
See the statements from President Trump for yourself:
It would show great weakness if Israel allowed Rep. Omar and Rep.Tlaib to visit. They hate Israel & all Jewish people, & there is nothing that can be said or done to change their minds. Minnesota and Michigan will have a hard time putting them back in office. They are a disgrace!

— Donald J. Trump (@realDonaldTrump) August 15, 2019
Sorry, I don't buy Rep. Tlaib's tears. I have watched her violence, craziness and, most importantly, WORDS, for far too long. Now tears? She hates Israel and all Jewish people. She is an anti-Semite. She and her 3 friends are the new face of the Democrat Party. Live with it!

— Donald J. Trump (@realDonaldTrump) August 20, 2019
This is not the first time which Tlaib or other members of "The Squad" have implied that their critics are racist. Earlier this year, Tlaib urged House Speaker Nancy Pelosi to be "mindful" of criticizing women of color. This occured during a back and forth between Pelosi and House Democrats in regards to a spending appropriations bill.
President Trump has not responded to Tlaib's statements, thus far.