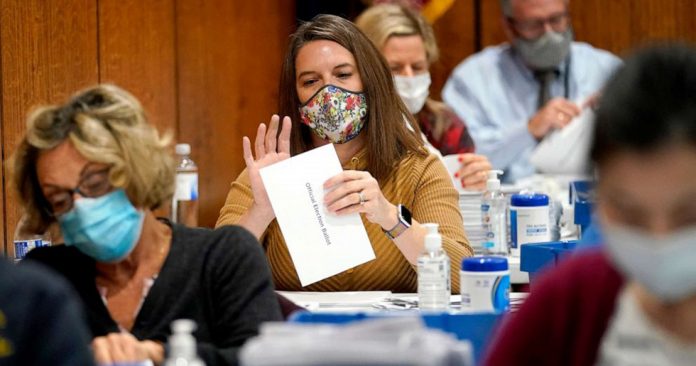 Three whistleblowers have come forward to speak about, what they claim was voting malfeasance during the presidential election of 2020.
The alleged transgression they say they witnessed in Pennsylvania and Wisconsin was called "potential ballot fraud on a massive scale," Just The News reported.
Truck driver Jesse Morgan worked as a subcontractor with the United States Postal Service and said that he was driving a trailer with around 288,000 ballots.
He said he parked the trailer in a USPS depot in Lancaster, Pennsylvania but, he claimed it disappeared from that location.
He said that he reportedly experienced "odd behaviors" from USPS workers, which postal experts have said in sworn testimony "grossly deviate[d] from normal procedure and behavior," a press release from the Amistad Project said.
Nathan Pease of Madison, Wisconsin was another subcontractor for USPS and a fellow whistleblower. He said in a sworn statement that the postal service planned to backdate tens of thousands of ballots after the Nov. 3 Election Day to get around the deadline for submitting ballots.