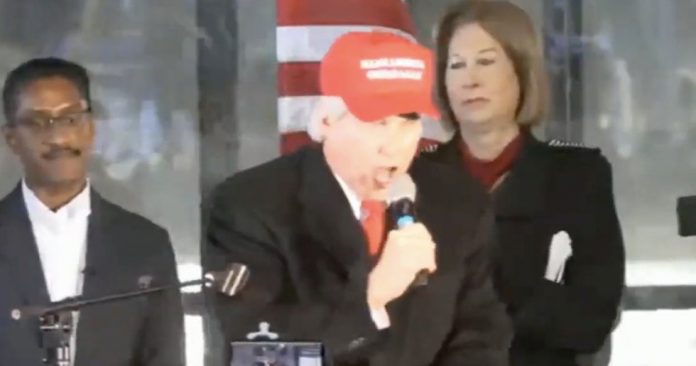 Attorney Lin Wood who has been fighting to have the 2020 presidential election results nullified in several states has just delivered a controversial message.
At a rally in Atlanta, Georgia on Wednesday the pro-Trump attorney told Georgia Republicans that they should not vote for the two Georgia Republican senators up for reelection until they start helping his efforts.
The attorney attacked Republican senate candidates Sens. Kelly Loeffler and David Perdue for not being present at the "Stop The Steal" rally.
Here's Lin Wood telling Georgia Republicans NOT to vote for Kelly Loeffler and David Perdue next month.

"They have not earned your vote. Don't you give it to them. Why would you go back and vote in another rigged election for god's sake! Fix it! You gotta fix it!" pic.twitter.com/Uvj1QIpqFL

— Justin Baragona (@justinbaragona) December 2, 2020
"Where is Kelly Loeffler here?! Where is David Perdue?! He ought to be standing right here!" he said as the crowd cheered. "Those two want your vote? Then they ought to tell you what we're — get a special session of the legislature now. Do not be fooled twice! This is Georgia, we ain't dumb!"
"We're not going to go vote again on January 5th on another machine made by China," he said, a reference to a conspiracy theory that claims that Chinese Communists infiltrated Georgia's election software.