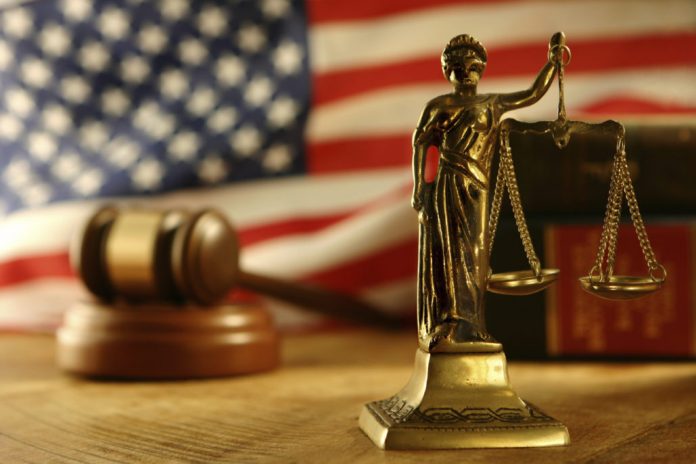 Scammer Lawrence Schmidt, the chief executive of Commercial Equity Partners, FutureGen Company, and other investment entities has been extradited from the United Kingdom. He will stand trial on criminal charges including bank fraud and money laundering related to the investment fraud scheme he committed between 2008 and 2014. The trial on his case will be held in the District of Columbia (DC).
According to the U.S. Department of Justice (DOJ), Schmidt appeared on Tuesday in the DC federal court, where he was indicted in 2018. He is facing two counts of bank fraud, two counts of wire fraud, and six counts of engaging in monetary transactions in property derived from specified unlawful activity.
Schmidt allegedly defrauded more than $22 million from approximately 200 investors across the United States and in other countries between 2008 and 2014.  He used his investment companies to operate a Ponzi scheme, in which he used new investor fund to pay earlier investors and himself.
The DOJ alleged that the defendant put less than $11 million into investment products, and paid himself around $1.4 million in salary. He also used $1.3 million for personal benefits such as vehicle expenses, mortgage and rent payments for multiple residences, and sports ticket purchases.
Additionally, the department alleged that Schmidt's investment funds had insufficient funds to pay investors and expenses by January 2014. He deposited fake and forged checks into the bank accounts of his investment funds and then transferred the money to the bank accounts of related investment funds to pay investors and expenses. He also lied to investors about their investments.
When his Ponzi scheme continues to collapse, Schmidt fled to London on April 10, 2014. He stayed there until his arrest and extradition.
A federal court entered a final judgment against Schmidt in the SEC lawsuit
In June 2014, the U.S. Securities and Exchange Commission (SEC) sued Schmidt and his investment funds for operating a Ponzi scheme. The federal court in DC entered a final judgment against Schmidt in October 2018 and his investment funds in 2019.
Schmidt is a classic scammer who repeatedly violated securities laws. Over the years, he has been convicted of financial crimes.
In 2003, he engaged in a payday scheme. The Pennsylvania Securities Commission stopped him from continuing to operate that payday scheme.
In 2004, he engaged in a fraudulent scheme selling unregistered securities with guaranteed rates of return. The Tennessee Securities Division issued a cease and desist order against him and his firm.
—————————————-
Have a story you want USA Herald to cover? Submit a tip here and if we think it's newsworthy, we'll follow up on it.
Want to contribute a story? We also accept article submissions – check out our writer's guidelines here.