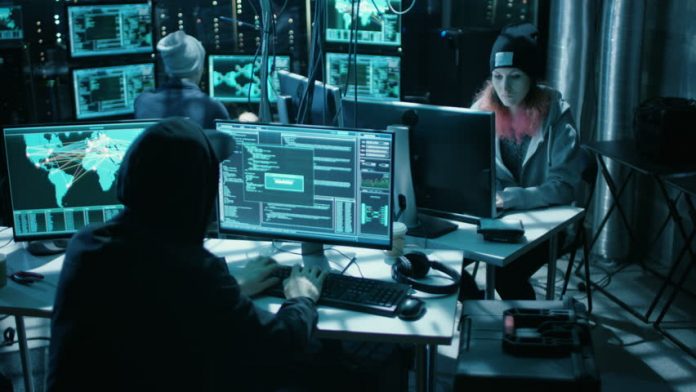 As we approach the year 2021, most of us aren't too interested in looking back. As 2020 ends, very few are sorry to see it go. Surviving the techno-pandemic was good news for some and the world experienced remarkable technological advances. Cybercrime is growing and cybercriminals are getting bolder. The Darkside of technology may be starting to rear its ugly head. 
Cybercrime is "big business"
Cyberattacks have evolved over the years, and unfortunately, cybercrime is big business. Actually, cybercriminals' ransomware is a multi-trillion-dollar global business. They have a business model that resembles a big business. And the cost to victims and companies is estimated to reach $6 trillion in 2021.  
 Like any big business, these "bad actors" are backed up by bankers, managers, CEO types, and often some really good hackers. In some cases, they work for governments, which gives them extra insulation from criminal prosecution.,
Digital currency is more commonly used than ever before and criminals will follow the money. Experts expect that in 2021, we will be fighting cybercrime in the crypto and bitcoin marketplace. Many cybercriminals are already demanding ransoms in bitcoin. 
Despite the over 100 indictments (Apt41, Malaysian, Russian, Chinese, and North Korean hackers) in the U.S. this year, many of these cyber criminals were not arrested. Most of them were able to return to their country of origin. And sometimes, they were hacking from other countries. 
Ransomware attacks are becoming more sophisticated
Various international hacker groups have developed strains of malware that can infect a network of computers. When they exploit the system of a hospital, a big company, or a governmental agency they demand ransom to give the victim back their own system.
And in 2020 ransomware evolved. This evolution included the double extortion attack. In the late November attack on Advantech, the cybercriminals stole the data then encrypted the data in the system. They can get paid twice. First for not leaking the data. Then they want ransom for giving the company an encryption key to free up their network.
In 2021, ransomware will almost certainly remain a critical part of the malicious hacker's toolkit. And expect cybercriminals to go deep into the healthcare infrastructure, where attackers can steal patients' records for blackmail. 
Anything with an internet connection is subject to be exploited. It's a good idea to think defensively as we design connected cars and IoT devices.
These targets all need to be hardened. Ransomware hackers hit financial services companies, higher education, governmental offices, the energy sector, and now more than ever the medical space. 
Cybersecurity tools will improve greatly
Expect more internal attacks. One of the reasons that the recent Tesla attack was thwarted is that password-management tools and multi-factor authentication (MFA) were so effective there.
In 2021, MFA  will help slow the rate of malware account-compromise attacks. All attacks can't be prevented. However, there are deception technology tools used as early warnings at the onset of an attack. These tools can definitely mitigate the damage.
While 2021 will present its own challenges, it also offers new tools and technologies to wage a more effective defensive battle against cybercrime.
—————————————-
Have a story you want USA Herald to cover? Submit a tip here and if we think it's newsworthy, we'll follow up on it.
Want to contribute a story? We also accept article submissions – check out our writer's guidelines here.