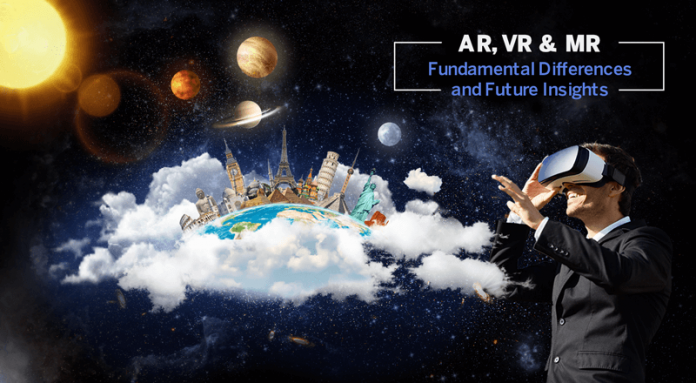 Techno-pandemic, the intersection of COVID-19 with exponentially increasing technology brings new ways to learn, love, work, and cope. There is no way to deny the cultural trends people are experiencing around the globe.
The coronavirus pandemic brought dramatic changes in all areas of our life. Some of these changes will remain even if pharmaceutical companies find an effective cure for the virus. 
 Below are the five techno-pandemic trends this
1. Telecommuting
Most people are now working from home or telecommuting because of the COVID-19 pandemic. All the mega-tech companies are extending remote work timelines, making online toll more vital than ever. 
In the meantime, businesses are quickly improving their infrastructures and services to meet the needs of their clients. A fast and reliable internet connection is critical for those working remotely as they still need to coordinate and collaborate with their teams. 
Staying connected with your work team is crucial to any company's success. Communications and interactions are key to completing any project. Because more people are working from home, more digital tools are ramping up. Virtual work requires incorporating programs like Zoom, Trello, and G-Suite.
Our virtual workspace is almost unlimited. We can set it up any way we want because digital tools make it all possible.  Busy moms and dads have also rearranged the physical elements of their homes to make their space more efficient for telecommuting
2. Virtual Schooling
The coronavirus pandemic forced schools to shut down. From kindergartens to colleges, classes abruptly went online. Although some University coursework had been on the net for years, the brick and mortar schools weren't really equipped to teach our kids in virtual classrooms.
This is a unique situation for educators, parents, and students and it is still evolving. Many students still won't be doing school in-person. Educators are working to keep them engaged. Curriculums must be transferred from the classroom to the internet and better software systems are developing. 
There are larger implications. Some kids learn better in a more social environment and there is little doubt that children can get depressed and stressed when dealing with online school.
It seems to be working best in higher education where virtual college students are typically more motivated and mature. It may be that good results are seen at the university level because online classes have been around there for longer.
There are still some lingering questions. If schools go 100% online, will teachers eventually be out-of-business? Will online education be just as good as what our kids get at local schools? Can artificial intelligence and machine learning play a role?    
3. Online Dating 
For months, social interaction has been curtailed. One of the breakthroughs of the techno-pandemic is the increase in online dating. Since social distancing and mask-wearing has become the norm, more singles are finding love online.
It has been a very busy time for Tinder, Match, OurTime, Bumble, and Plenty of Fish. Along with other online dating apps, video is being expanded to meet the desperate need to actually "see" the object of their affection. 
The dating sites used to be a way to connect. If there was interest, you followed up quickly with a meetup. But the days of meeting for the first time over coffee or a drink are being replaced more often with online video.
It's not just digital dating that can be done from afar. When people are socially distancing, there is still the need to interact with friends. Tech companies are finding creative ways to make it happen online. For example, Netflix Party syncs users' screens so family and friends can share a movie night separately, but together. The gamer culture has also seen a big boost in the number of players, who often meet up and play online.
 4. Digital Wallets and Drones
The pandemic gave a big boost to Amazon Prime, Instacart, DoorDash, and UberEats, along with other online platforms that make it easier to shop without leaving home. You can have anything from a meal to a piece of furniture delivered in record time. Almost everything is available to record numbers of online shoppers.
Drones are making deliveries to help essential workers such as truck drivers. Amazon Prime Air was the third company to receive approval from the FAA to make drone deliveries a reality. UPS Flight Forward recently partnered with CVS to deliver prescriptions via drone to its test site, The Villages in Florida.
With concerns about the highly contagious virus retail jumped onto the web. Online transactions are paid for cash-free. Paypal, Venmo, CashApp, and similar platforms are the digital wallets that were already replacing paying cash at local stores. And the COVID-19 crisis put the whole effort on steroids.
Restaurants, stores, and pharmacies have changed the way they do business. To stay in business, changes have been made that allow their customers and employees to remain socially distanced and provides this faster service with easier ways to pay.
5. Livestreaming Life
When the pandemic hit, most travel plans were instantly canceled. Air travel, cruise lines, and travel agencies continue to struggle. Originally,  the lock-downs were shut-downs and the world seemed to stop.
Some in the travel industry are coming back but it is happening slowly. And it may never return to normal.
Some people were shocked to discover that there was a whole world online. There are virtual tours and live-streams available for birdwatchers that enable them to get a close-up view of birds across the country or the world. Museum-goers can take a virtual tour of the Smithsonian without going to Washington D.C.
It's possible now for those of us that are earthbound to watch NASA TV, catch a glimpse of what's happening on the International Space Station, or a SpaceX live launch.
Nature, culture, and the Outerspace are as close as your smartphone. It is comforting to visit other cities or even take a virtual tour with expert guides to visit physical locations that you might not experience otherwise.
Artificial Intelligence (AI) and Virtual Reality (VR) come of age
During the pandemic, artificial intelligence (AR) and virtual reality (VR) have become less science fiction and much more real. With VR devices such as Oculus Rift, HTC Vive, or even Google Cardboard, users can visit other worlds.