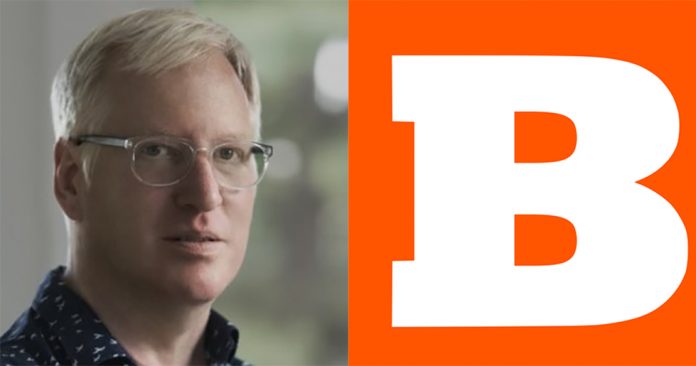 There is a civil war brewing between two factions of the pro-President Donald Trump movement known as MAGA.
On one side, there is attorneys Lin Wood and Sidney Powell who have decided on a scorched Earth approach to pressuring Georgia's GOP Senate candidates to fight the Republican governor of Georgia, Brian Kemp, to have him fix what they say is a broken election process.
And on the other side are the other MAGA Republicans who are saying that they agree the election process is broken but we cannot afford to hand the Democrats the Senate and burn it all down to prove a point.
This was illustrated in no uncertain terms on Thursday when two pro-President Trump publications, Breitbart News and The Gateway Pundit, took diametrically opposite positions to this story.
As a MAGA supporter and a Republican, I admire both groups of people but I side with the concept that we can fight for what we believe in while also keeping the Senate from Democrat's hands.
This idea of not voting in the most important Senate race of our lifetime in Georgia as some kind of "own" to the establishment is a self own that will see the Democrat agenda face no opposition if former Vice President Joe Biden is sworn in as president in January.
We can fight all we want, and we should, but at a certain time, you need to face the reality that the odds are stacked against President Trump staying president past January 20.
It does not mean that we believe what happened was fair and it does not mean we do not have doubts about the legitimacy of Joe Biden. But it does mean that we have to work with the facts that we have and the reality as it is.
The comments made by Wood at the "Stop The Steal" rally on Wednesday are similar to the propaganda being spread by Democrats, posing as Trump supporters, who are pushing the "write-in Trump" or "boycott the vote" ideas.
That does not mean Wood is a Democrat or that he does not want Republicans to win, but the message is the same. But Breitbart News did accuse Wood of working to sabotage Republicans.
"While Wood made his comments purportedly as a self-described supporter of Trump while donning a red 'Make America Great Again' ball cap, the real story here is that Wood is by no means a Republican and there is no record in Georgia of him ever voting for President Trump—in 2016 or in 2020—in the Republican primaries. While Wood did vote in the 2020 and 2016 general elections in Georgia—there are no records in Georgia of him pulling a GOP primary ballot in 2016 or 2020, the two years President Trump was on the ticket. Ironically, in both the 2020 and 2016 general elections, state records show that Wood voted absentee—by mail—in Georgia, part of the same system he is now railing against," Breitbart News said.
"Wood has long supported Democrats in the state of Georgia, and now with U.S. Senate hanging in the balance, he has positioned himself as a leading voice of the MAGA movement. Republicans currently have at least 50 seats in the Senate going into next year and Democrats currently have at least 48 seats," the publication said.
"State records also show that Wood has not voted in a Republican primary since 2004, but did request Democrat ballots in the 2006, 2008, 2010, and 2018 primary elections in Georgia. That means that even when Trump was president, in the 2018 midterm elections, Wood requested a Democrat primary ballot in Georgia and voted for Democrats in the primary in the state while Trump was universally backing Republicans there. Wood also did not request primary ballots of either party, the records show, in 2016 or 2020–when Trump was on the ballot in the GOP primary," it said.
Breitbart also discovered that Wood has a long history of donating to Democrats for president, governor, Senate, and Congress. Though it did admit that during the administration of President Trump he did donate to some Republicans and Republican PACs.
Wood responded to the attacks by Breitbart via his Twitter and his response was published by The Pundit.
"1. Breitbart is dishonest. Historically, I am nonpartisan. This year, I was partisan because I love @realDonaldTrump. I donated $375K to Trump PAC.  @sendavidperdue solicited a $25K donation & I gave it to him. I gave $5,600 to  @RepDougCollins & hosted a fundraiser for him.
"2. I estimate that I have given WINRED $10K+ this year. I have donated several thousand dollars to other Republican candidates & $150K to conservative PAC for congressional candidates," he said.
"3. I gave $5,000 at a fundraiser in which @RichardGrenell spoke. That is all I can remember at the moment. How did Briebart miss these facts? Guess some people do not want the fraud in the GA election to be discovered. I did not donate to. @BrianKempGA," he said.
For the record, I believe that both parties do support President Trump. Both Breitbart News and The Gateway Pundit have been tireless warriors for conservatism.
But not voting in the Georgia Senate elections and giving Biden and Sen. Kamala Harris, who would be vice president if the Biden campaign manages to win after the president's challenges, the House, Senate, and presidency is not good for conservatives.
Do the Republican Sens. David Perdue and Kelly Loeffler have their issues? Yes. But are they a far better choice for conservatives than the progressive Democrat candidates Jon Ossoff and Rev. Raphael Warnock? Yes.
You can vote for them and continue to fight for President Trump and for fair elections. The president wants you to and he said it in his own words. His son, Donald Trump Jr., is fighting hard for Sens. Perdue and Loeffler, as is Vice President Mike Pence.
There is no scenario where Harris being the deciding vote on anything in the Senate is a win for Republicans or supporters of President Trump.