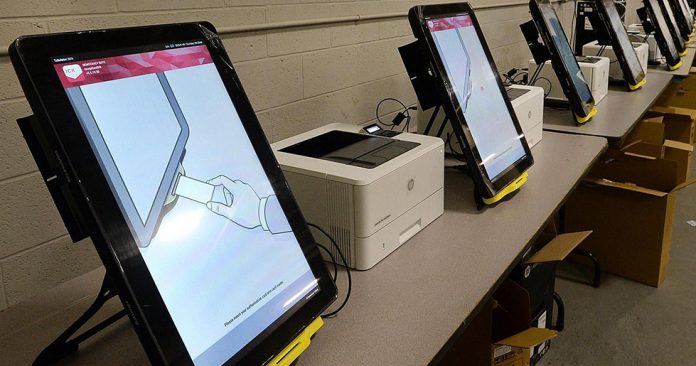 The analyst who was in charge of the Michigan Dominion Voting Systems forensic audit said that evidence showed that the results of races were changed.
"The original report had log evidence that we published in the report to show exactly what we did and exactly the findings. Now, those did ultimately get redacted. And so now, the complaint is 'well, but there's no real proof and Dominion says 'no, these things can't be done,'" Russell Ramsland Jr. said on Newsmax's "Greg Kelly Reports."
"But at that point, Dominion's argument is no longer with us. Dominion's argument is with their own user's manual and their own logs because the logs—had they been able to be published—show very clearly that the RCV [ranked-choice voting] algorithm was enacted. It shows very clearly that the error messages were massive. It was very clearly [sic] that races were flipped," he said.
That is a very serious charge and one that Michigan Secretary of State Jocelyn Benson and her office did not respond to when reached for comment by The Epoch Times.