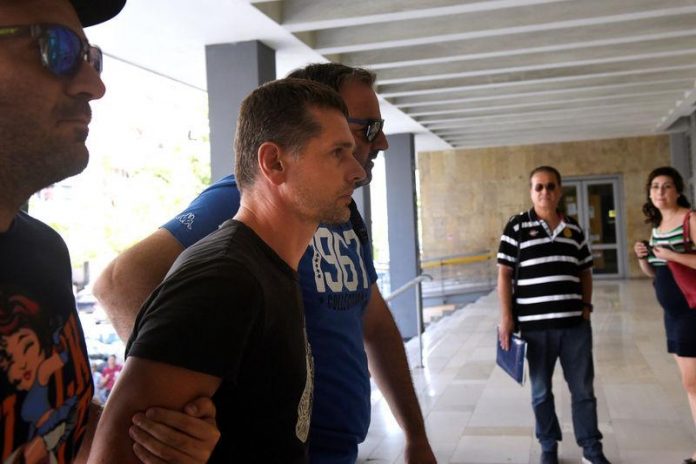 The defense team of Alexander Vinnik, the Russian founder and operator of the now-defunct BTC-e cryptocurrency exchange who was sentenced to a five-year prison term,  appealed the verdict of a Paris court over money laundering charges.
According to a report by Russian news agency Kommersant, Vinnik's lawyer, Frederic Belot, appealed the verdict, claiming that Vinnik was not involved in money laundering activities.
A Paris court earlier found Vinnik, guilty of money laundering as part of an organized group. At the same time, a number of charges against Vinnik were dropped, in particular, of extortion and creation of malicious software called "Locky."
Belot argued that Vinnik was only a technical operator carrying out instructions of his "employers"
Belot argued that no "criminal group" consists of one person and that the court "did not name a single name even supposedly belonging to this group."
Belot earlier said out of about 14 charges initially brought against Vinnik, he was found guilty only on one count.
"This is a very serious ruling in relation to Vinnik. Alexander Vinnik was sentenced to 5 years in prison on charges, for which the court had no evidence. Because these elements were the US authorities through Europol. We believe that this is a ruling that we must appeal. I am awaiting a decision from my client, whom I will see in prison," Belot said.
Belot said Vinnik was a victim of his anonymous "employers" at now-defunct crypto exchange BTC-e.
A series of ransomware attacks on French businesses between 2016 and 2018 led to 20 victims paying ransom demands issued in bitcoin through BTC-e, which is one of the world's biggest digital currency exchanges.
Vinnik has since defended that he was only a technical operator carrying out the instructions of BTC-e directors.
Vinnik is also wanted in the U.S. and Russia. He was accused of being behind a 135 million-euro ($160 million) fraud campaign that used ransomware and the cryptocurrency bitcoin.
The  U.S. and other countries believe that Vinnick operated the BTC-e website. It is one of the first and most popular digital-currency exchanges where global customers bought and sold bitcoin and other cryptocurrencies.