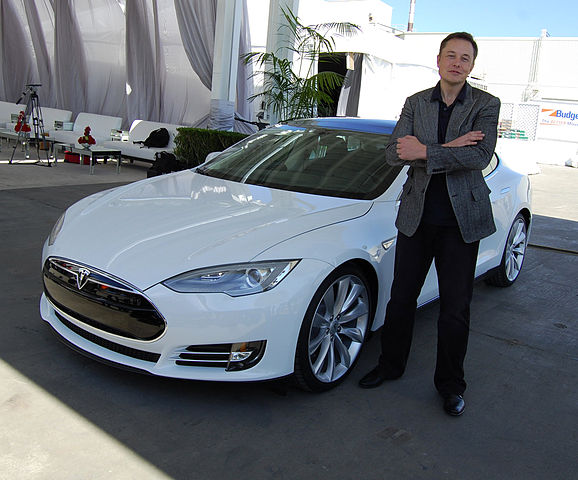 Tesla will pay its CEO Elon Musk the fourth tranche of his payout from the electric-car maker, pushing the outspoken founder's total stock awards to-date to roughly to $11.8 billion.
Based on a regulatory filing on Monday, Bloomberg reported that Tesla recently surpassed the performance thresholds for market value and adjusted earnings before adjusted interest, taxes, depreciation, and amortization. This reportedly unlocks yet another 8.44 million options for the billionaire CEO.
Musk will have to lead Tesla to a market cap of $650 billion by 2028 if he is to earn his full $50 billion awards. The company's board signed off on the compensation package in March 2018, when the company's market cap was just $52.46 billion.
Tesla is leading the pack as the world's most valuable automaker as of Monday, with a valuation of over $385 billion.
After a surge in Tesla's stock, the business magnate in May received the first installment of the massive options award he was granted in 2018. Musk collected the second and third installments in July and September, respectively.
Tesla paid CEO Musk $3M for 90 days worth of indemnity coverage
Meanwhile, CNBC reported that the company paid Musk $3 million for 90 days worth of business insurance that indemnifies directors and officers of the company from certain legal expenses.  Tesla said it did not extend the term of the indemnification deal with its CEO and instead "bound a customary directors' and officers' liability insurance policy with third-party carriers."
In April, Tesla said it would forego directors and officers liability insurance for a year. The company would instead pay Musk personally to cover any company or board members' costs for legal defenses, settlements, or judgments against them.
According to a regulatory filing, Musk entered into an indemnification agreement with the company for an interim of 90 days following the CEO's purchase of common stock in February in a public offering.
The American electric vehicle and clean energy company is facing different lawsuits, including the long-term performance of batteries in its cars and its move to acquire solar energy provider SolarCity.
In return, the filing says, Tesla agreed to pay Musk a total of $3 million, a rate the California-based electric vehicle company said was based on a "market-based premium" as prorated for 90 days then discounted by half.
—————————————-
Have a story you want USA Herald to cover? Submit a tip here and if we think it's newsworthy, we'll follow up on it.
Want to contribute a story? We also accept article submissions – check out our writer's guidelines here.