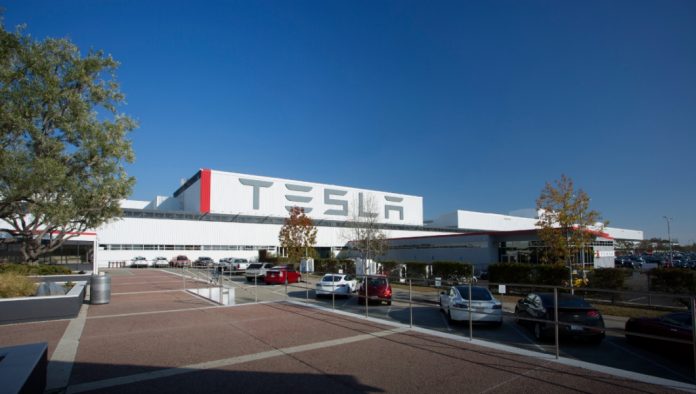 Tesla Inc (NASDAQ: TSLA) will grow five times its current valuation and will become a $2 trillion company, according to billionaire investor Ron Baron, the CEO of Baron Capital, a long-term, research-driven investment management firm.
The billionaire investor has long been bullish on Tesla. Baron Capital is a major shareholder in the electric vehicle (EV) and clean energy company.
The investment management firm acquired 1.63 million TSLA shares worth around $320 million at an average price of about $40 per share between 2014 and 2016. At the time, Baron believes his firm's investment will grow 20 times in 10 to 15 years.
As of September 30, after Tesla's 5-1 stock split, Baron Capital owns more than 7.3 million TSLA shares. In the first quarter of 2014, the EV and clean energy company's market valuation was around $96.5 billion.
Tesla's stock closed at $461.30 per share, up by more than 3.28% on Wednesday, October 14. Its market cap is now around $429.8 billion. TSLA shares rose more than 400% this year, based on data from Google Finance.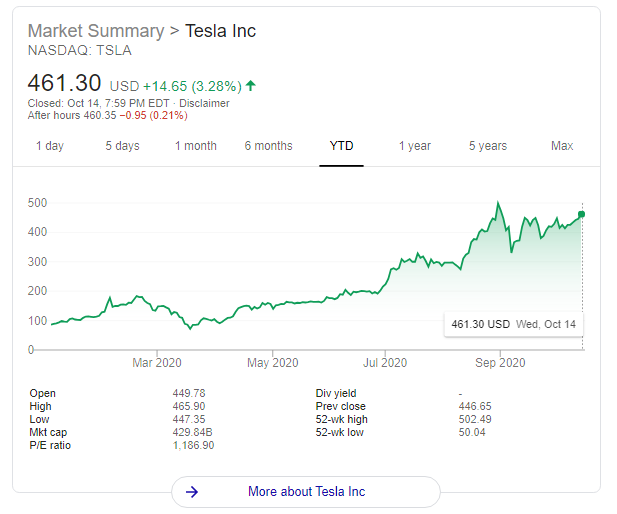 Baron Capital's investment in Tesla is now worth around $3.37 billion based on the stock's current trading price. It generated a return of ten times, halfway its goal of 20 times return.
In an interview on CNBC's Squawk Box on Wednesday, Baron said, "I've said for a long time, I thought it was going to be $1 [trillion] to $2 trillion. With what developments have taken place recently, I think $2 trillion is the right number. So I think it's five times from here."
He noted that Tesla already expanded on three continents and he expects its growth to continue over the next ten years. He noted that its CEO Elon Musk has "sheer willpower" to build a successful business citing the fact that he is now overseeing 50,000 employees and building factories in China, Germany, and the United States. He expects it to build factories "continuously over ten years."
Ron Baron doesn't worry about short-term fluctuations of Tesla stock price
When asked about volatility, since he noted that during the first five years of his firm's investment Tesla's shares were trading "up and down like a yoyo," Baron said he is not worried about the short-term stock fluctuations.
He explained, "What we worry about is not stock prices." As an investor, his firm "worry about the business," adding that they have "no clue what will gonna happen" over the short-term.
Furthermore, Baron believes that Tesla's sales will increase by 50% annually in the coming years, thus he expects its market valuation to appreciate three to five times over the next ten years. He is also excited about the company's battery business.
Watch CNBC's interview with Ron Baron below:
—————————————-
Have a story you want USA Herald to cover? Submit a tip here and if we think it's newsworthy, we'll follow up on it.
Want a guaranteed coverage? We also offer contract journalism here. We practice journalism ethics and standards. We strive to present news stories with accuracy, fairness, impartiality, integrity, truthfulness, and public accountability.
Want to contribute a story? We also accept article submissions — check out our writer's guidelines here.