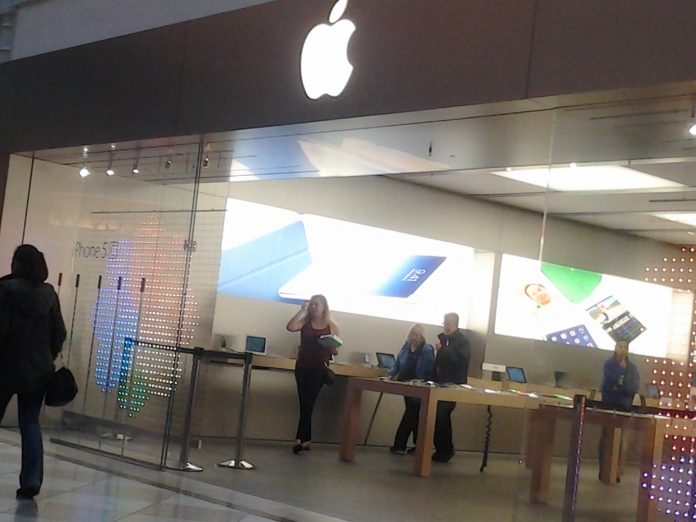 The shares of Apple Inc. (NASDAQ: AAPL) declined after an analyst predicted that the iPhone sales will disappoint and downgraded the tech giant's stock rating.
On Monday, AAPL shares were trading $199.43 each, down by more than 2 percent at around 2:27 in the afternoon in New York.
Apple fundamentals are deteriorating
Rosenblatt Securities analyst Jun Zhang downgraded his rating for AAPL shares to sell from neutral due to concerns that Apple's fundamentals are deteriorating.
In a note to clients, Zhang wrote, "We do not think Apple is a short (the company has plenty of cash and a meaningful stock buyback program); however, we believe Apple will face fundamental deterioration over the next six to 12 months."
Additionally, Zhang warned that Apple experienced lackluster iPhone sales in the second quarter and will likely reduce its production of iPhone XR.
"We believe Apple reduced iPhone XR production for Q3 in order to prepare for the ramp of the new iPhone models and because of weakness in sales in Q2," according to Zhang.
Furthermore, the analyst wrote, "We believe new iPhone sales will be disappointing, iPad sales growth will slow in the second half of 2019, other product sales growth, such as the HomePod, AirPod, and iWatch, may not be meaningful to support total revenue growth."
"Less reward for owning Apple stock"
Moreover, Zhang wrote, "We believe there is less reward for owning Apple stock after the recent stock rebound from stock buybacks and the stable second quarter guidance."
He maintained a 12-month price target of $150 for AAPL shares, which gained 26 percent this year.
Apple is set to report its latest quarterly financial performance on July 30. The tech giant recently announced the departure of its Chief Design Office Jony Ive.