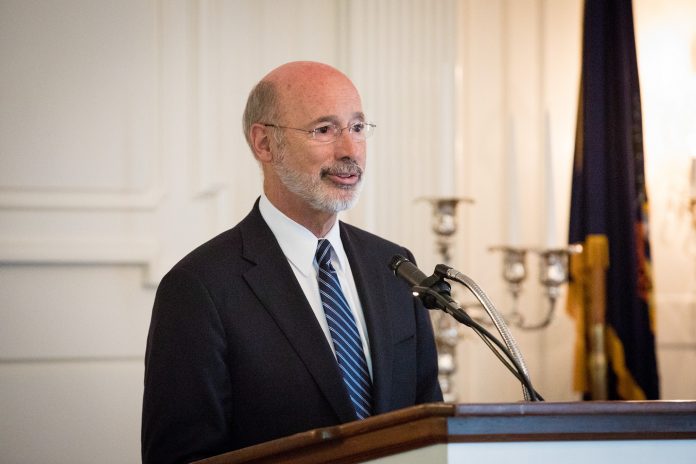 Pennsylvania Governor Tom Wolf decided to veto a voting reform bill, which he believes inadequate to improve the security of the state's voting system and the ability of voters to participate in elections.
On Friday, Gov. Wolf returned Senate Bill 48 to the state's General Assembly without his signature.  The legislation provides $90 million to help Pennsylvania counties purchase new voting machines before the 2020 presidential election. It also included changes to the state's election laws.
Gov. Wolf says certain changes to voting laws are unacceptable
The Governor pointed to the decertification procedure for voting machines less than 180 days before an election and the elimination to the straight party ballot voting option as unacceptable amendments.
"This legislation, while purporting to secure elections, binds the hands of future administrations through a decertification procedure which weakens the ability of the commonwealth and counties to quickly respond to flaws…," said Gov. Wolf in his letter to the General Assembly.
He added that removing a convenient voting option "could lead to voter confusion and longer lines at the polls." He believes that the policy will result to "decreased voter participation."
Gov. Wolf said he requested the General Assembly to deliver legislation with "voter-friendly reforms."
In a separate statement, the Governor said, "Pennsylvania must secure its elections and provide real reform that makes it easier to vote. Senate Bill 48 makes changes to our elections that I do not believe strike the right balance to improve access to voters or security. The bill weakens the ability of the commonwealth and counties to quickly respond to security needs of voting systems in the future, creating unnecessary bureaucracy and potentially harmful delays."
Additionally, Gov. Wolf stressed that he remained committed to providing funding to buy new voting machines.