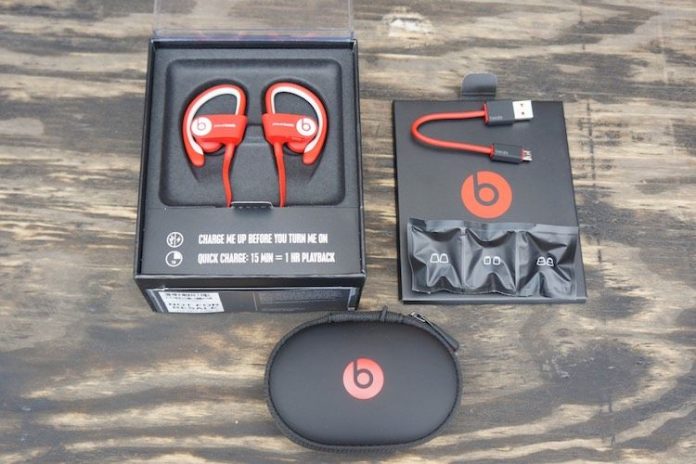 Anyone who bought a pair of wireless Powerbeats 2 earbuds before Aug. 7,  may receive a part of the $9.75 million settlement that Apple agreed to after accusations of "false advertising."
The class-action lawsuit Simmons et al. v. Apple Inc., Case No. 17cv312251, was filed in June 2017 in Santa Clara County, California. It accused Apple of falsely advertising that its earbuds were waterproof/sweatproof and "built to endure." But the lawsuit claims the Powerbeat 2 earbuds were actually "shoddy," "defective," and lost their charge with "minimal use."
The original lawsuit targets Apple's 2016 Powerbeats 3 with claims they were also defective. But the settlement is specific to the Powerbeats 2, which were released in 2014.
Apple has agreed to settle but hasn't admitted to any wrongdoing. Apple considers it a business decision. In the legal filing notes, the company says it decided that settling was cheaper than the expense of a full-blown trial. 
Any claims must be submitted by Nov. 20. The claim forms are available and can be downloaded on the lawsuit website.