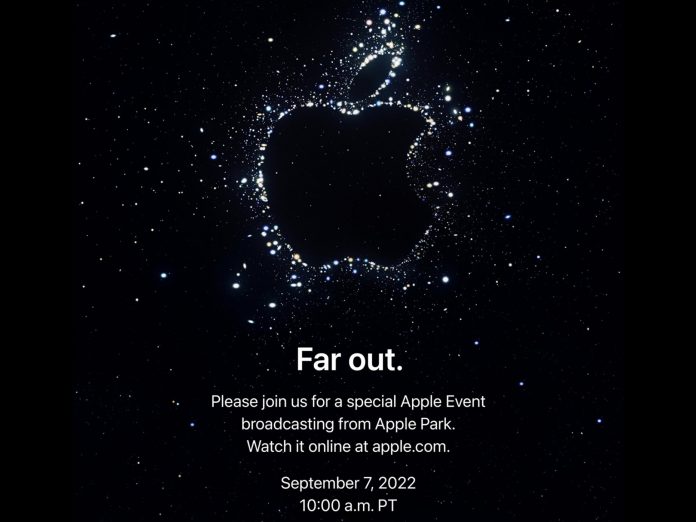 Apple held a launch event on Wednesday at its headquarters in Cupertino, California. The company unveiled new phones, an Apple Watch Series 8, and other products at the "Far Out" event.
The tech giant introduced a brand-new family of iPhones as well as some other great tech products. And celebrated new smartwatches which have proven to be lifesavers.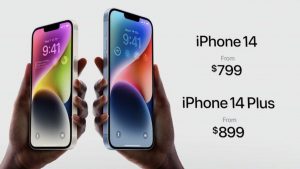 iPhone 14 and iPhone 14 Plus
The highlight of the show was undoubtedly the latest and greatest iPhone 14 series. Apple has made some dramatic changes to how the phones look, feel and work.
First, the 6.7-inch iPhone 14 Plus replaces the iPhone 13 Mini which is no longer being produced.
The Mini model was a much smaller version of the traditional iPhone. The Plus model is a larger version of the basic 6.1-inch iPhone 14.
Another major change in 2022, is that the iPhone 14 and iPhone 14 Plus aren't made with new silicon.  Both phones will feature the A15 Bionic with a new chipset, which became available in the iPhone 13 series.
The 14 series features new camera hardware which promises enhanced images. And better photographs and videos. There's also a new 12MP selfie sensor with autofocus, a first-time feature for the iPhone. The 12MP has a faster aperture and creates clearer photos.
Apple eliminated the SIM card tray. Now, all US-based iPhones will be eSIM-only. Make sure your carrier is on top of this situation.
The iPhone 14 starts at $799, and the iPhone 14 Plus begins at $899. They are going to be available for pre-order on September 9. And the iPhone 14 will be out in stores on September 16. 
Expect the iPhone 14 Plus to hit the shelves on October 7.
All things Apple Looking Good
The new phones do look different from the front. The notch has been replaced by a pill-shaped cutout. Apple is calling this the Dynamic Island where the UI experience merges. 
This cutout is where multiple sensors are located for Face ID and selfie photography. Dynamic Island can also resize notifications and other software features.
The back of the phone has three camera lenses. That's an upgraded wide, ultrawide, and telephoto lens.
The iPhone 14 Pro starts at $999. Meanwhile, the iPhone 14 Pro Max starts at $1,099.
Both phones hit the pre-order stage on September 9 and general sales on September 16.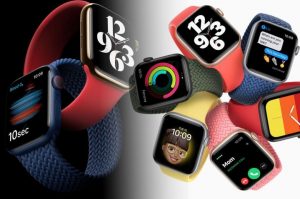 Apple Watch Series 8
The 2022 version of the Apple Watch features some upgrades over last year's version. 
The Series 8 features a temperature sensor for the first time. It will help detect health issues. It is designed to aid women's cycle tracking, specifically ovulation. It will also record temperature fluctuations during sleep.
Series 8 Watches have car crash detection. Pixel smartphones have had this feature for years. And it's been added by Apple. 
Another brand-new feature is "Low Power Mode."  It will be a benefit to extending the battery life of your Apple Watch by automatically turning off various features.
The Low Power Mode is coming to all Apple Watch products from Series 4 on.
The Apple Watch Series 8 has Wi-Fi connectivity only for $399. And if you need LTE connectivity it will set you back $499.
All Apple Watch Series 8 models are available for pre-order today. And will hit the stores on September 16.
Apple Watch Ultra
The event introduced a bigger, more rugged Apple Watch Series 8. The Apple Watch Ultra costs $799 but it is chock full of features. 
The top-of-the-line watch has a large sapphire glass display. And some great safety features.
It also has an extra button on the side (the Action Button). It also has a bigger volume speaker, and LTE connectivity, and comes with a larger longer lasting battery.
The Ultra comes with an array of features for athletes. Bikers, rock climbers, SCUBA divers, hikers, and others will now have the ability to track intense workouts.  and also keep them safe will find a lot to love about the Ultra.
You'll be able to pre-order an Apple Watch Pro today. It will be available for regular purchase on September 23.
AirPod Pro 2
After 3 years in development, Apple announced the launch of the AirPods Pro 2 (next gen) earbuds. 
A new speaker system on the case has been added. And it comes with a "find me" alarm to help you track its location.  It has wireless, a new H2 chip, and MagSafe charging onboard.
Expect clearer, cleaner sound, with more power and extended life battery.
Finally, on the stem of the Apple, the earbuds have a touch-capacitive swipe gesture. This new feature allows you to turn the volume up or down with a finger swipe.
AirPods Pro 2 begins at $249. pre-order begins on September 9. And they will be available retail on September 23.