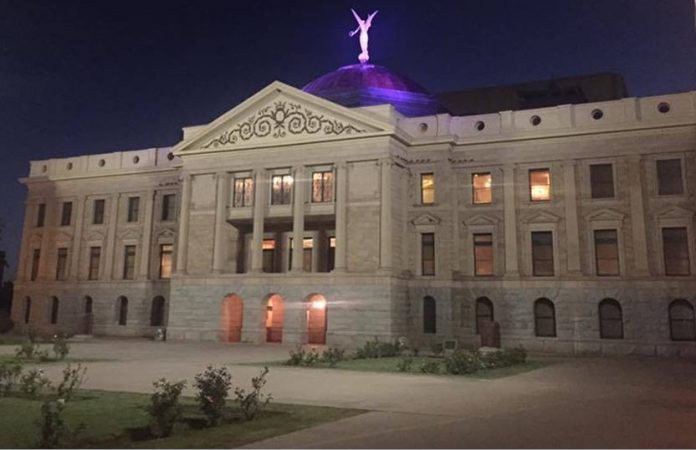 Arizona House and Senate Democratic leaders are requesting Governor Doug Ducey and Attorney General Mark Brnovich to investigate allegations of sexual assault and other abuses against migrant children by Border Patrol agents at the Yuma facility.
In a letter to Gov. Ducey & AG Brnovich, the Arizona Democratic lawmakers expressed their outrage and deep concern about the report that a Border Patrol agent sexually assaulted a 15-year old girl and other reports of abuses in that facility.
"It is not enough to let CBP investigate itself in this matter. As Arizonans and elected legislators, we call upon you to do everything in your power to bring an end to this alleged abuse," they wrote.
Abuse of minors is a heinous crime that carries high penalties under Arizona law
Additionally, the Arizona Democratic lawmakers want the Governor and the Attorney General to fully investigate every single allegation of child abuse and bring the abusers to justice. They also want the Gov. Ducey and AG Brnovich to implement measures to ensure that abuses against migrant children will never happen again.
The Arizona Democratic lawmakers stated, "Abuse of minors is a heinous act, a felony and carries high penalties under Arizona law. Should jurisdiction technicalities bar state and county law enforcement officials from investigating and prosecuting these alleged crimes, we call upon you to demand action and accountability from federal law enforcement officials such that these crimes do not go unaddressed in Arizona."
"Arizona cannot stand by idly as children within our borders are mistreated and abused. It matters not where the abuse occurs or by whom," they concluded.
Gov. Ducey's spokesman Patrick Ptak told ABC 15, "We are working with federal authorities to gather the facts and ensure any and all allegations are being properly and seriously addressed and that these children are safe."
On Wednesday, a spokesperson for the U.S. Customs and Border Protection (CBP) told NBC News that the allegations against agents at the Yuma facility "do not align with common practice at our facilities and will be fully investigated."
The spokesperson added that the Office of Inspector General of the Department of Homeland Security is already investigating the sexual assault allegation.