Arizona, Florida, and Kentucky are among the Republican states that will suffer significantly under the Graham-Cassidy bill to repeal Obamacare. Sixteen out of 30 states that helped elect President Donald Trump will lose federal funding for health care.
The Graham-Cassidy bill will change the current federal funding for health coverage for more than 80 million people with insurance through Obamacare, according to Kaiser Permanente Foundation (KFF).
Graham-Cassidy bill to reduce federal funding for states by $160B
Based on KFF's analysis, the Graham-Cassidy bill will reduce federal funding for health coverage and alter Medicaid financing. The total federal funding for states will decline by $160 billion from 2020 to 2026. The federal funding under the new block grants will drop by $107 billion.
Additionally, KFF estimated a $240 billion federal funding reduction for coverage in 2027 if block grants end in 2026. The GOP health care bill did not specify an authority for the continuation of block grants after 2026.
A significant redistribution in federal funding across states will happen under the new block grants. The chart below shows the change in federal financing for coverage expansions.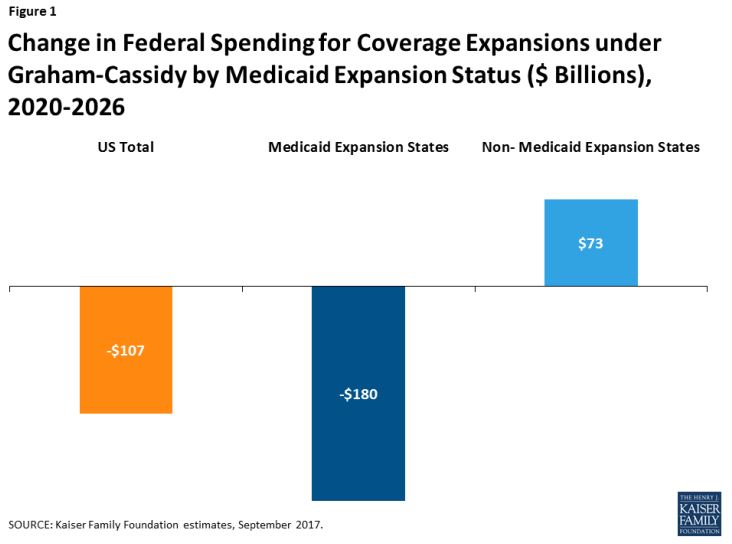 The KFF's state-by-state analysis showed that Arizona would lose $4.49 billion in federal funding for health care coverage. The state's Governor Doug Ducey endorsed the Graham-Cassidy bill last week as the "best path forward" to repeal Obamacare. However, the governor made it clear that he doesn't want a bill that penalizes Arizona, in an interview with reporters.
Republican senators opposing Graham-Cassidy bill
On Saturday, Senator John McCain issued a statement opposing the Republican health care bill. The Arizona Senator once again killed the effort of his party to get rid of Obamacare. Sen. McCain reiterated that he wants a "health care reform legislation that is a product of regular order in the Senate."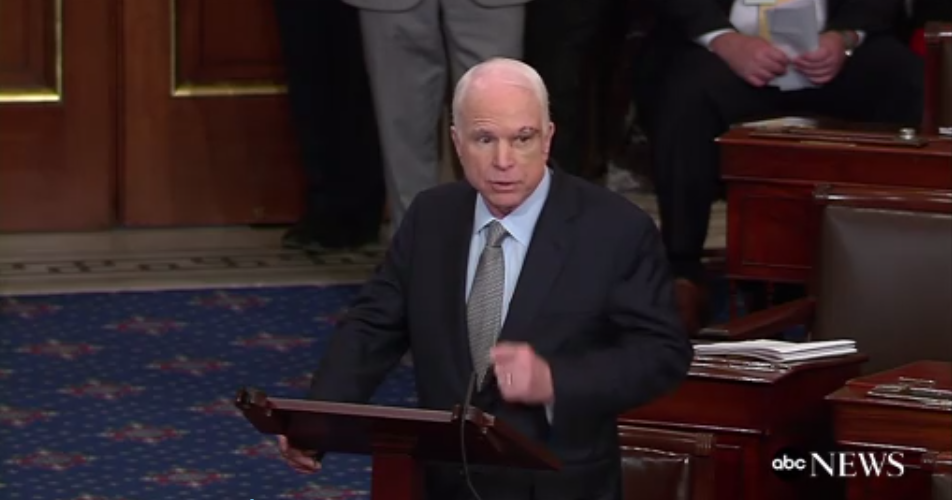 In Florida, the Foundation estimated that the state will loss $9.7 billion in federal funding for health care coverage. The state has a strong insurance market and did not expand Medicaid coverage.
Meanwhile, Kentucky is might lose $5.9 billion in federal funding for health care coverage. Senator Rand Paul is strongly against the Graham-Cassidy bill.
"No one is more opposed to Obamacare than I am, and I've voted multiple times for repeal. The current bill isn't repeal" said Sen. Paul in a recent tweet.
Senators Lisa Murkowski of Alaska and Susan Collins of Maine are also leaning against the proposed Obamacare replacement. Political observers suggested that both lawmakers will eventually vote "no".
In July, Collins and Murkowski joined McCain in voting against the GOP's "skinny repeal" plan.
On Sunday, Senator Ted Cruz of Texas said he does support the Graham-Cassidy bill. "Right now, they don't have my vote," according to him during a panel discussion at the Texas Tribune festival.
Sen. Cruz added that Sen Mike Lee of Utah will probably oppose the legislation too. He said, "I don't think they have Mike Lee's vote, either." He explained that both of them proposed amendments to the Graham-Cassidy bill to further lower Obamacare premiums. However, their proposals were not included in the latest draft of the bill.
Today, the latest version of the bill included sweeteners to win the support of skeptical Republicans.  It includes provisions that will provide more federal funding for Alaska, Arizona and Kentucky.