Arizona Governor Doug Ducey rejected the demand of teachers to give them a 20% wage increase.
The Arizona Educators United have been protesting this month and asking the governor for a better salary. On Wednesday, the organization held a huge rally at the state Capitol.
During the protests, the leaders of the Arizona Educators United requested the Legislature for a 20% wage increase. They also demanded more investments in education. Teachers talked about their current situation that their wages are no longer sufficient and they are forced to work multiple jobs.
In addition, they threatened to strike if that's what it takes to compel Gov. Ducey and the Legislature to listen to their concern and take action.
Dylan Wegela, organizer of the Arizona Educators United, said, "We will do everything in our power to avoid a strike. This is because as educators, we know we are willing to put kids first even when the state won't."
"Governor Ducey, Legislature — the last thing that any of us want to do is go on strike, but if we have to, we will," added Wegela.
Gov. Ducey sticks to 1% wage increase; promise more in the future
On Thursday, Gov. Ducey said he will not change his current proposal—a one percent wage increase for teachers. The governor's budget proposal included $400 million in additional funding for education.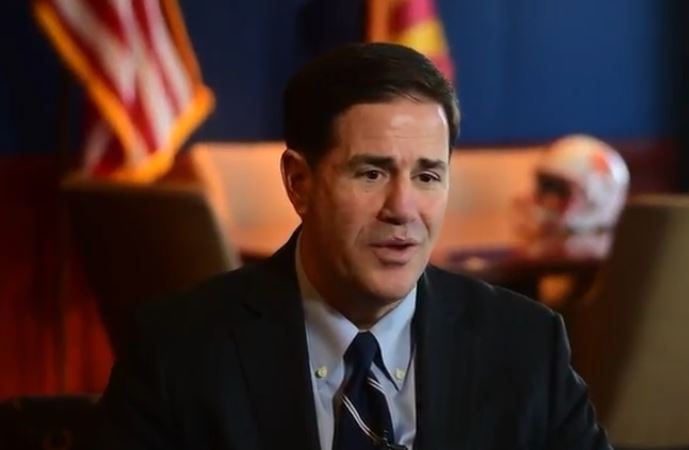 According to the governor, since he took office the funding for teachers' salary increased 9%. However, more than 50% of that goes to new teachers because the enrollment in the state is growing.
Gov. Ducey recognized that money was "not enough." He promised that there will be "more on the way." He also stated that the funding for education is "trending in the right direction." The governor reiterated that his current budget proposal included 80% of new funding for K-12 schools.
He said, "Our teachers are doing a wonderful job. They're getting great results and they deserve more pay and that's what I'm working on."
On Monday, Gov. Ducey signed SB 1390, a bipartisan legislation to extend Proposition 301 for another 20 years. Proposition 301 is an initiative approved by Arizona voters in 2000 to provide millions of dollars in funding for education annually. SB 1390 protects a $667 million yearly funding for Arizona schools.