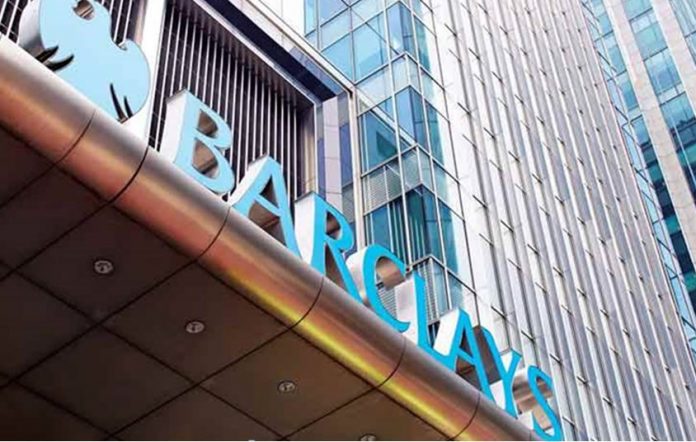 Barclays agreed to pay $2 billion to the United States government to settle a lawsuit involving residential mortgage-backed securities (RMBS) that contributed to the 2008 financial crisis.
Additionally, two former Barclays executives reached a settlement agreement with the United States. Paul Menefee, who served as head of RMBS securitizations and John Carroll, head of trader for subprime loan acquisitions, agreed to pay a combined amount of $2 million.
Allegations against Barclays
In its lawsuit, the U.S. Department of Justice (DOJ) alleged that Barclays engaged in a fraudulent scheme to sell RMBS worth over $31 billion. Those mortgage loan deals were bad as more than 50% defaulted. As a result, investors suffered billions of dollars in losses from those mortgage deals.
According to the DOJ, "Barclays systematically and intentionally misrepresented key characteristics of the loans." The agency investigated the British bank's underwriting and issuance of RMBS between 2005 and 2007. It took the DOJ to complete its investigation.
After its investigation, the DOJ found that Barclays violated the Financial Institutions Reform, Recovery, and Enforcement Act of 1989 (FIRREA). The British bank allegedly committed mail fraud, wire fraud, bank fraud, and other misconduct.
In a statement, Richard Donoghue, U.S. Attorney for the Eastern District of New York, said the settlement "reflects an ongoing commitment of the DOJ to hold banks and other entities accountable for the fraudulent conduct."
Doghue added that the huge penalty, which the British Bank and its former executives agreed to pay, is an important step. They recognized that their conduct harmed the national economy and RMBS investors.
Fair and proportionate settlement
On the other hand, Barclays CEO Jess Staley told CNN Money commented that the settlement is fair and proportionate. He added that the settlement agreement resolves all actual and potential allegations against the company by the DOJ.
In addition, Staley said the Barclays is "well-positioned" to boost profits and to return more of its earnings to shareholders.