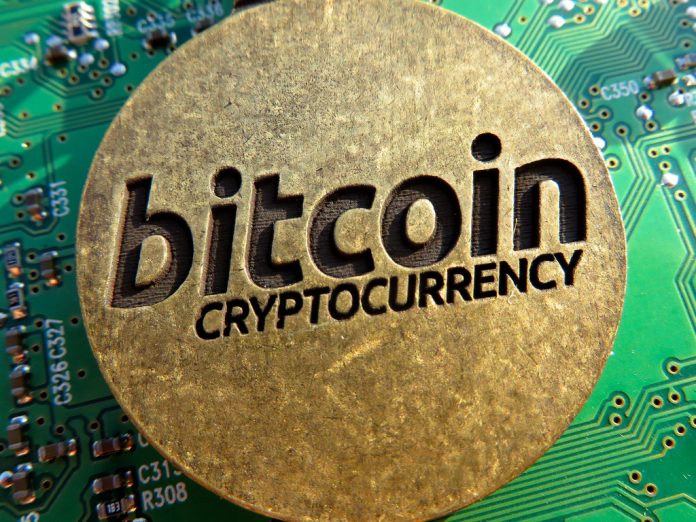 Bitcoin experienced the worst quarterly performance ever as its price continues to decline. The cryptocurrency traded below $7,000 on Thursday.
Data from CoinDesk Price Index showed that bitcoin traded as low $6,593.74 on Thursday. Its price declined 51% from $13,412.44 on January 1.
On the other hand, data from CoinMarketCap showed that bitcoin's market capitalization reached as much as $293.5 billion on January 5. The cryptocurrency was trading at $6,878.64 around 4:07 PM Eastern Time on March 30. Its market cap fell to $116.5 billion.
Bitcoin wiped $177 billion in market value in the first quarter of 2018. It is the largest quarterly decline since it started trading.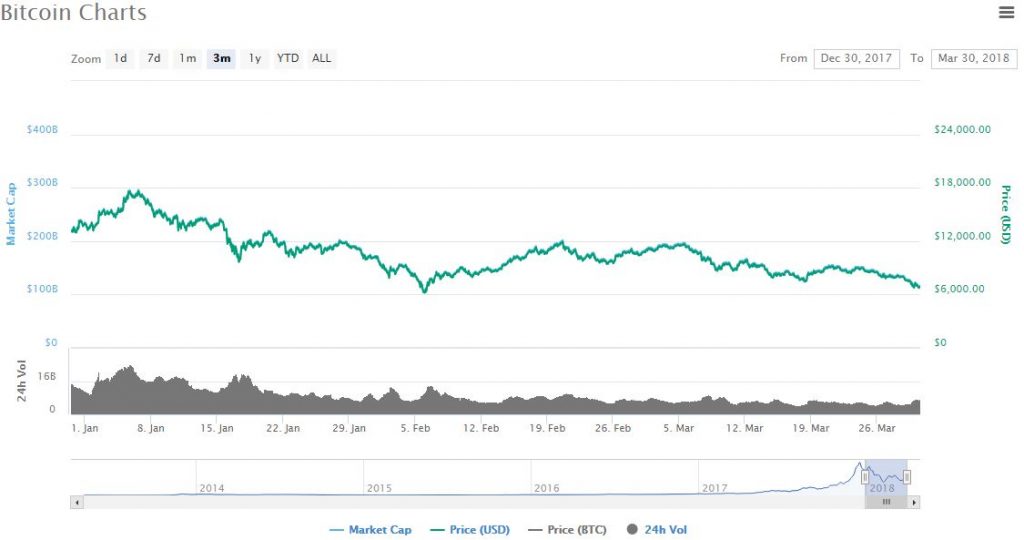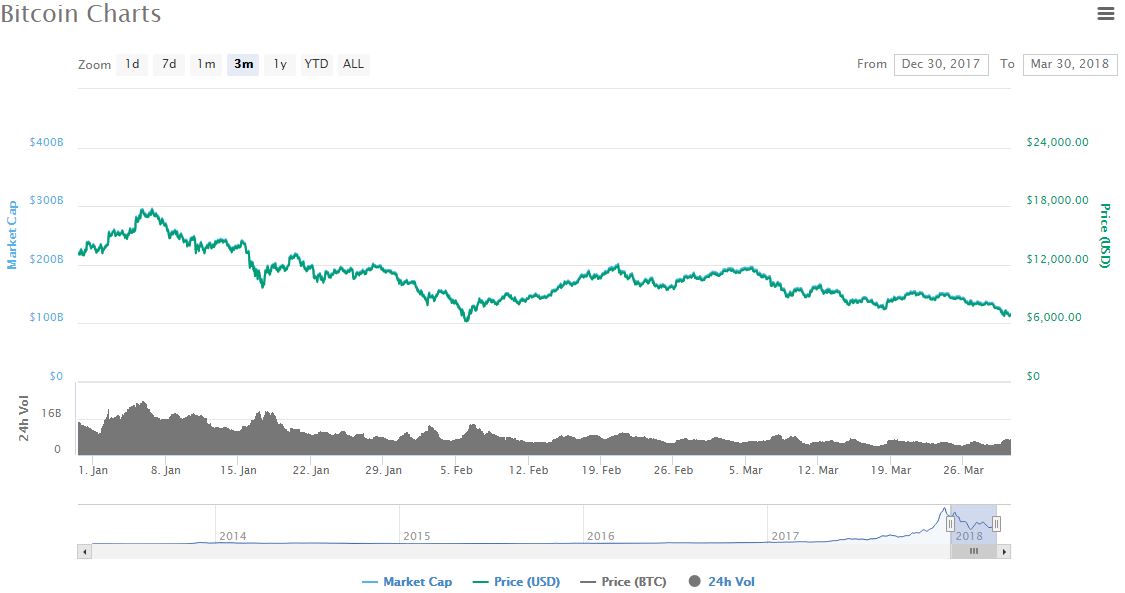 From first 2011 to 2018, the first quarter performances of bitcoin were not rosy. In fact, the cryptocurrency recorded a decline in 5 out the 8 first quarters.
Bitcoin is hit by worldwide regulatory scrutiny
Over the past several months, bitcoin is struggling because of the intense regulatory scrutiny on the cryptocurrency market worldwide.