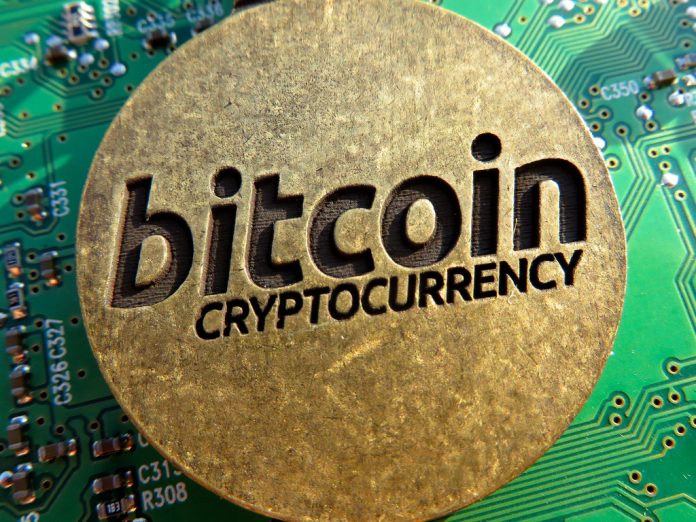 Bitcoin experienced the worst quarterly performance ever as its price continues to decline. The cryptocurrency traded below $7,000 on Thursday.
Data from CoinDesk Price Index showed that bitcoin traded as low $6,593.74 on Thursday. Its price declined 51% from $13,412.44 on January 1.
On the other hand, data from CoinMarketCap showed that bitcoin's market capitalization reached as much as $293.5 billion on January 5. The cryptocurrency was trading at $6,878.64 around 4:07 PM Eastern Time on March 30. Its market cap fell to $116.5 billion.
Bitcoin wiped $177 billion in market value in the first quarter of 2018. It is the largest quarterly decline since it started trading.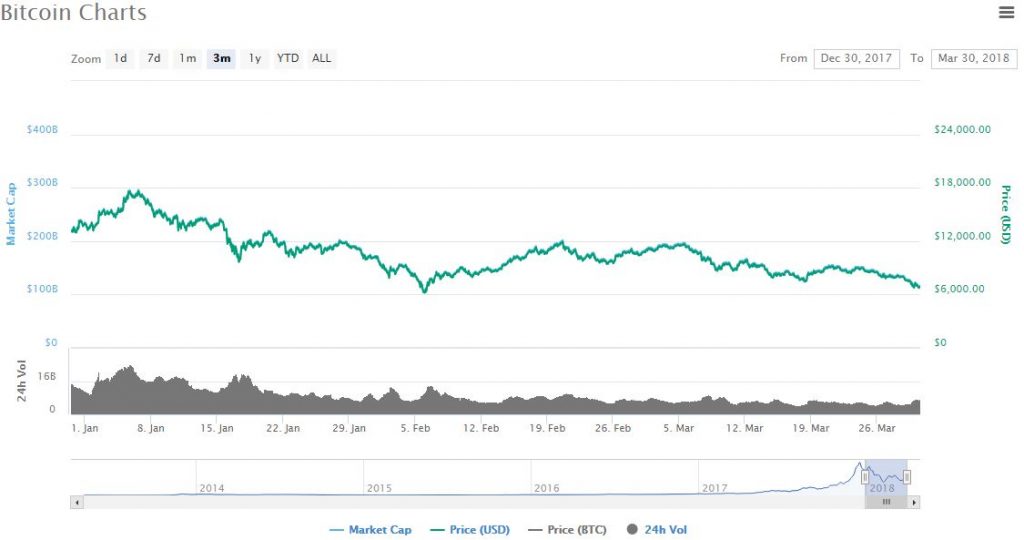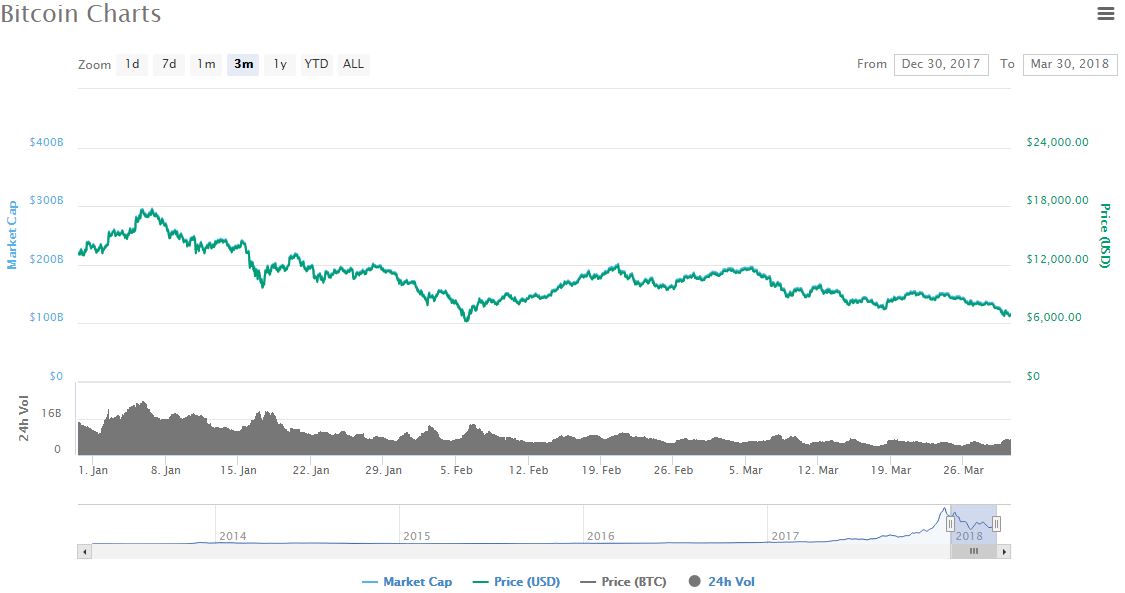 From first 2011 to 2018, the first quarter performances of bitcoin were not rosy. In fact, the cryptocurrency recorded a decline in 5 out the 8 first quarters.
Bitcoin is hit by worldwide regulatory scrutiny
Over the past several months, bitcoin is struggling because of the intense regulatory scrutiny on the cryptocurrency market worldwide.
In the United States alone, the Securities and Exchange Commission (SEC) and other regulators are investigating the cryptocurrency market. The SEC's inquiry is focused on initial coin offerings (ICOs).
In recent months, the SEC already filed fraud charges or suspended the business activities of companies involved in trading bitcoin, blockchain technology, and ICOs.
Some of these companies include Bitfunder, Munchie, AriseBank, Cherubim Interests (CHIT), PDX Partners (PDXP), and Victura Construction Group (VICT).
Tech companies ban cryptocurrency ads 
Meanwhile, tech companies including Facebook, Google, and Twitter decided to ban cryptocurrency advertisements. The reports regarding the increasing number of companies engaged in cryptocurrency scams prompted the tech companies' ban.
The tech companies' decision contributed to the negative performance of bitcoin in the first quarter of 2018.
In February, Augustin Cartens, general manager of Bank for International Settlements (BIS) said bitcoin is combination of a "bubble" and a "Ponzi scheme."
Billionaire investor Paul Singer called cryptocurrencies as "one of the most brilliant scams in history." Richard Turnbill, BlackRock's global chief investment strategist, said investors should only consider investing in cryptocurrencies if they can "stomach complete losses."