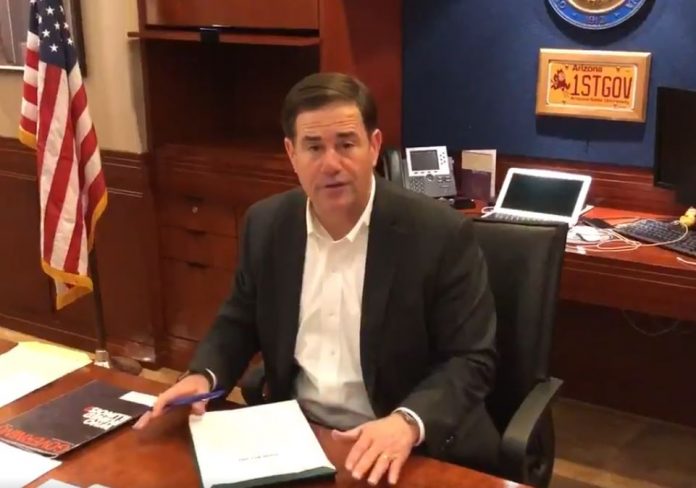 Arizona Governor Doug Ducey signed into law a bill regulating vacation and short-term rentals across the state.
The Arizona statute defines vacation and short-term rentals as any collectively or individually owned single or one-to-four-family house or dwelling unit that is also a transient public lodging establishment."
Republican state Rep. John Kavanagh is the primary sponsor of the new law, House Bill 2672. He proposed the bill to address residents' complaints regarding the increasing noise, trash and traffic in their neighborhoods. Such situation is happening statewide since the implementation of a 2017 law that expanded protections for vacation short-term rentals.
In a previous statement to Arizona Republic, Kavanagh noted that short-term rentals became venues for weddings and large events, which was not the intention of the original law.
"This was sold as a bill to allow individual homeowners to make some extra cash on the side. Unfortunately that morphed into large investment groups pooling their cash, buying homes and creating party houses and catering to drunken golf outings," said Kavanagh.
In a statement that accompanied his signing of House Bill 2672, Ducey said, "In Arizona, we respect the right to do what we want with our property without undue government interference. I am open to corrective action if this bill is applied too broadly."
Key provisions of House Bill 2672
House Bill 2672 amended the 2017 law, which prohibited local governments from restricting or regulating vacation or short-term rentals based on their classification, use or occupancy except for these reasons:
Protecting the public's health and safety.
Adopting and enforcing residential use and zoning ordinances.
Limiting or prohibiting the use of a vacation or short-term rental for the purposes of housing sex offenders.
The newly-signed House Bill 2672 gives local governments authority to restrict vacation and short-term rentals such as prohibiting events that requires permits. It also requires the owners of a vacation or short-term rental to provide contact information for the person responsible for responding to complaints
Additionally, the law requires local governments to notify the Arizona Department of Revenue (DOR) and the owner of a vacation or short-term rental of a verified violation of applicable laws and regulations within 30 days.
Furthermore, House Bill 2672 prohibits the use of vacation or short-term rentals for special events that requires a permit or license including banquets and weddings.
Moreover, online lodging operators who fail to comply with the law will face penalties: $250 for first offense and $1,000 for second and subsequent offenses.