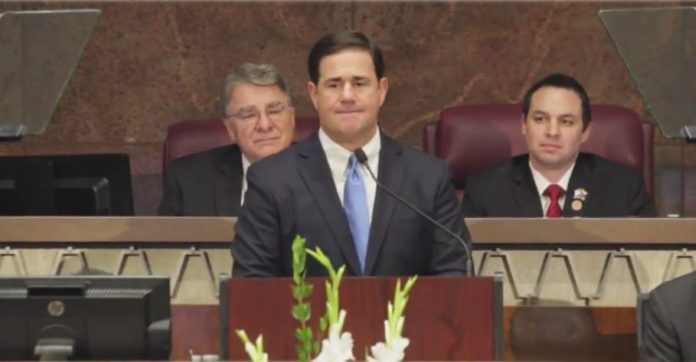 Arizona Governor Doug Ducey supports the Graham-Cassidy healthcare bill to replace and repeal the Affordable Care Act (ACA) or Obamacare.
In a tweet, Gov. Ducey said the Graham-Cassidy healthcare bill is the "best path forward" to get rid of ACA. He vowed to continue to work with the administration and the Congress to give states with more flexibility and options.
"Congress has 12 days to say 'yes' to Graham-Cassidy. It's time for them to get the job done," said the Arizona governor.
The Graham-Cassidy healthcare bill will undo the architecture and structure of Obamacare. States will receive annual grant money to help individuals pay for health care.
States will take control over health care markets and will have power to waive Obamacare regulations. The bill will repeal the individual & employer mandates. It will repeal the medical device tax and protect patients with pre-existing conditions.
Sen. McCain says he will "reluctantly" vote for Obamacare repeal bill
Gov. Ducey's position on the proposed Graham-Cassidy healthcare bill is important. Arizona Senator John McCain's vote is crucial to pass the bill in the Senate.