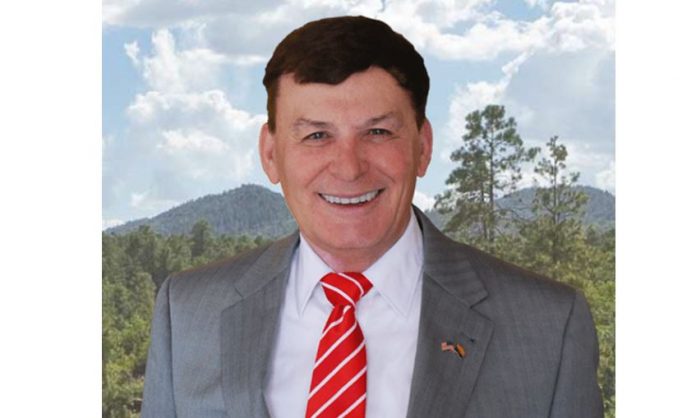 A Republican lawmaker in Arizona warns his constituents about immigration, which he considers an "existential threat" to the United States.
On Monday, Arizona Representative David Stringer told attendees at Yavapai County Republican Men's Forum that immigration is changing the demographics of the United States. He noted that 60% of children in the state are minorities. There are not enough white kids in public schools.
Rep. Stringer concluded that over the next 10 to 15 years, the demographic voting base in Arizona will change. He said, "Immigraton is politically destabilizing" and "represents an existential threat" to the entire country. He noted that President Donald Trump has talked about the problem.
Additionally, Rep. Stringer suggested that they need to do something about immigration very soon. He believes that if they don't, the U.S. demographics will change irrevocably.
According to him, the United States will become a "very different country. It will not be the country you were born into."
Democrats and immigration advocates call Rep. Stringer "racist"
Democrat David Schapira, a candidate for Superintendent of Public Instruction in Arizona, condemned Rep. Stringer. Schapira called the lawmaker's remarks "racist."  He also stated that voters should not re-elect xenophobic radicals in November. Rep. Stringer is seeking re-election to the Arizona House, representing Legislative District 1.
An AZ legislator made these overtly racist comments about our students. It's time to remove xenophobic radicals from elected office this November! We deserve leaders who understand we're a nation of immigrants who bring a diversity of experiences & ideas. https://t.co/P5I9QpUHDI pic.twitter.com/NSrJS2WZA3

— David Schapira (@dschapira) June 13, 2018
On the other hand, Josselyn Berry, the co-director of Progress Now Arizona, described Rep. Stringers comments as " dangerous, racist, paranoid, fear mongering and hateful.
Berry said Rep. Stringer "should be ashamed" for his comments that we must protect the white race or America will be taken over.
"That he thinks it's acceptable to attack children in our schools is despicable and he should be ashamed. It should go without saying that all children deserve an education, regardless of their skin color," said Berry.