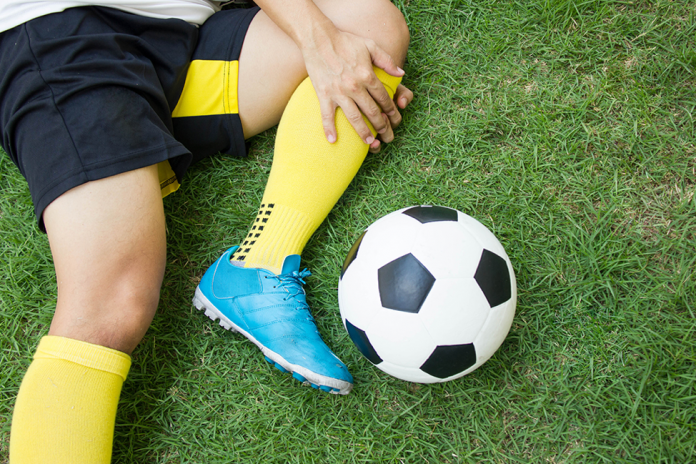 This news release is brought to you by FieldTurf via USA Herald's platform.
As artificial turf continues to evolve, evidence mounts that synthetic fields can keep athletes safer than natural grass. FieldTurf has been at the forefront of the turf movement since its inception in the 1990s, consistently improving its system design and educating facility operators, coaches, players and parents about the numerous benefits of artificial turf.
A series of studies performed by Michael Meyers, Professor at Idaho State University's Department of Sport Science and Physical Activity, effectively proves that compared to natural grass, FieldTurf is safer than grass in a variety of categories.
COMPARING INJURIES
Most noteworthy is research indicating that injuries to players on 11 NCAA Division IA men's soccer teams between 2007 and 2012 occurred significantly less often on turf than on grass.
Specifically, Meyers' research revealed the following:
36 percent fewer total injuries on artificial turf
20 percent fewer severe injuries on artificial turf
33 percent fewer concussions on artificial turf
15 percent fewer injuries due to player-to-surface collisions on artificial turf
35 percent less time lost to injuries on artificial turf
"This is the final nail in the argument about whether artificial turf is safer than natural grass for soccer players," Meyers said at the time his results were published, lending credence to the belief among many sports facility experts that artificial turf eventually will replace natural grass as the dominant playing surface in field sports.
SIMILAR CONCLUSIONS
Similar studies in other sports — including high school and college football — also reveal reduced numbers of player injuries.
Meyers' research, echoes that of FIFA, the sport's international governing body:
According to the 232-page "Technical Report and Statistics" document issued by FIFA following the 2015 Women's World Cup in Canada, the overall player injury rate was 2.1 injuries per match — lower than the overall injury rate at both the 2007 (2.3 percent) and 2011 (2.3 percent) Women's World Cups, which were each played on grass. The 2.1 percent injury rate also was equal to or lower than injury rates during women's soccer matches at the previous four Olympics Games, which also were all played on grass.
DISTINCT ADVANTAGES
While safety is a driving factor in the decision to install artificial turf  for a large number of organizations, there are several other reasons why the all-weather surface has become the go-to choice for professional teams, colleges and universities, municipalities and school districts seeking performance and durability. Grass simply cannot withstand the use turf fields can take on a regular basis from multisport activities as football and other sports, marching band practices, commencement ceremonies, activity camps and more.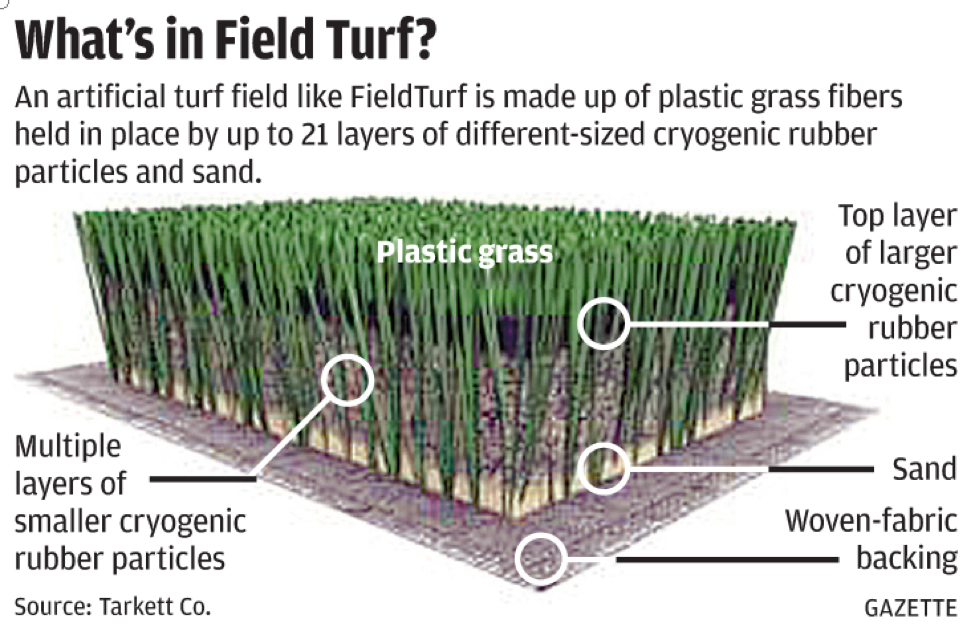 In addition to allowing for extensive daily use and increasing revenue opportunities, synthetic turf fields:
Decrease water consumption costs, conserving several billion gallons of water annually.
Allow for longer seasonal usage because of their fast-draining capabilities.
Require no mowing, no painting, no fertilizing and no applying of pesticides, significantly reducing workloads, lowering budget requirements and eliminating potential harm to the environment.
While the decision to replace a grass sports field should not be taken lightly or made in haste, mounting evidence suggests that artificial turf is the safer choice.