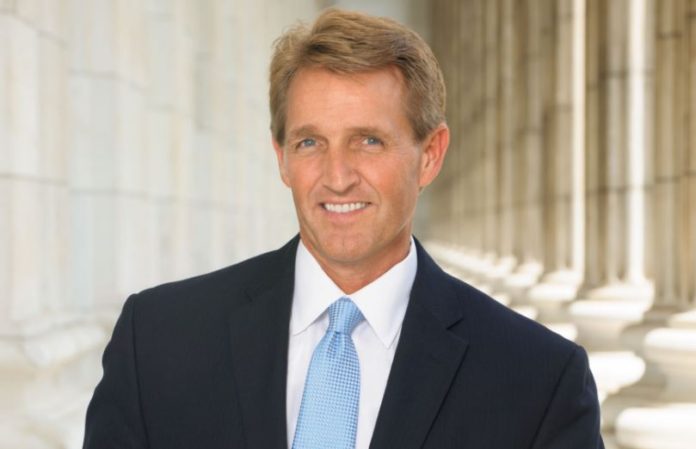 Republican U.S. Senator Jeff Flake of Arizona criticized President Donald Trump over his trade policy on Thursday.
In his speech at the Senate floor, Sen. Flake warned his fellow lawmakers that the United States is in the early stages of a "full scale trade war."
"I rise today to sound the alarm about the president's decision to impose steep tariffs on our trading partners. We are in the nascent stages of a full-scale trade war," according to the senator.
Last week, the Trump administration announced tariffs on steel and aluminum imports from Canada, Mexico, and the European Union (EU). The tariff on imported steel and aluminum is 25% and 10%, respectively.
In his remarks, Sen. Flake emphasized that there is no guaranteed winner in a trade war. Instead, it guarantees that "there will only be losers." He suggested that the Pres. Trump's trade policy is "protectionism," which "stifles innovation and reduces productivity."
Additionally, he said, "These tariffs imposed on our allies will not and are not going unanswered." He noted that some of them already "introduced retaliatory measures" against the United States.