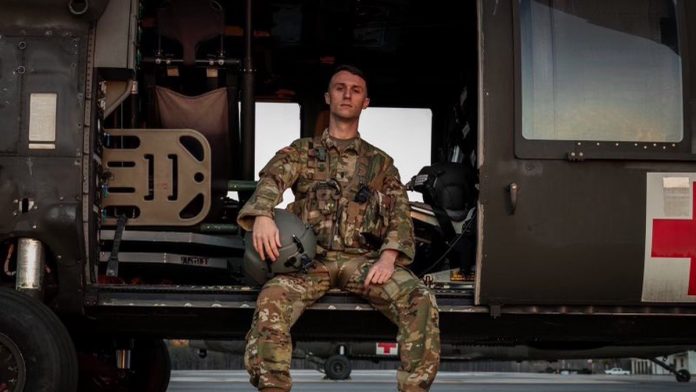 Capt. James Bellew was an Army helicopter pilot based out of Fort Stewart-Hunter Airfield in Georgia, who died last week. 
He was the only person involved in the puzzling 2 am helicopter crash which involved two helicopters. He was found dead at the crash site hours later the next morning. 
The army's statement confirms that the incident which killed Bellew involved two UH-60 helicopters.  Bellew's crash at Wright Army Airfield is currently under criminal investigation.
Lt. Col. Lindsey Elder, public affairs officer for Fort Stewart-Hunter Airfield's 3rd Infantry Division said in the March 30th statement.
 "Capt. Bellew was on MEDEVAC duty the night of the incident. MEDEVAC crews sleep on site to remain on call at Wright Army Airfield during their shifts to remain postured to respond to medical emergencies. The initial indication is that all other crew members were asleep at the time of the incident."
"Capt. Bellew was the only crewmember involved in the incident and he was the only one injured or killed in the incident," Elder added, "At this point, we cannot address the manner of the damage to the two aircraft, timeline of events, or the response from the tower and emergency services, as those details are still considered part of the active investigation."