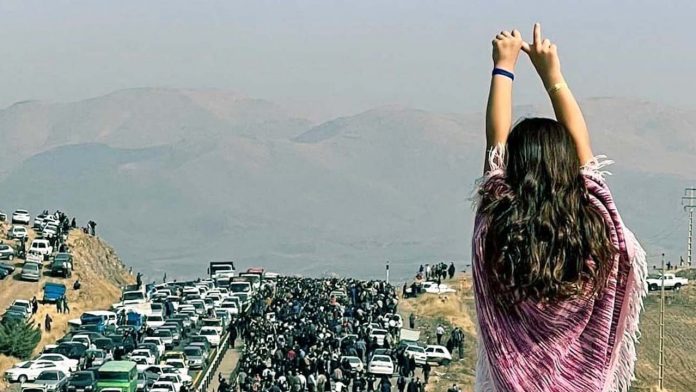 Two award-winning Iranian actresses have been arrested for publicly supporting mass anti-government protests.
According to Iran International, both Hengameh Ghaziani and Katayoun Riahi were arrested on orders from Tehran prosecutors. 
The arrests took place one day after each posted a video in public without the mandatory hijab and the punishment may be a death sentence.
Ghaziani wrote "this might be my last (Instagram) post. From this moment on, whatever happens to me, know that as always, I am with Iranian people until my last breath."
Famous Iranian actress Hengameh Ghaziani has been arrested, state media said.
She'd earlier removed her hijab and said, "This might be my last (Instagram) post. From this moment on, whatever happens to me, know that as always, I am with Iranian people until my last breath." pic.twitter.com/tSVhUamsna

— Iran International English (@IranIntl_En) November 20, 2022
Hengameh Ghaziani and Katayoun Riahi are accused of collusion and acting against Iran's authorities, according to state-run media. Both women appeared in public without their headscarves which is a gesture of solidarity with the demonstrators.
Katayoun Riahi, one of the first actresses who appeared in public without mandatory hijab after the killing of #MahsaAmini, has been reportedly arrested. pic.twitter.com/o7Jxu0UV7j

— Ali Hamedani (@BBCHamedani) November 20, 2022
The strict religious judiciary panel has summoned at least four other high-profile actresses to appear before them. The Prosecutors point to the actress's social media to prove they support the current anti-government protests in Iran.
The actresses have been identified by the official Iranian Judiciary agency, as Elnaz Shakerdost, Baran Kaushari, Mitra Hayar, and Sima Tirranzah. Each of them is accused of publishing "provocative content."
Earlier this month another of Iran's top actresses Taraneh Alidoosti posted a picture on Instagram. She wasn't wearing the mandatory hijab. And she was holding a placard with the protest slogan, "women, life, freedom."
Alidoosti, who is not a Kurd, also wrote a poem in her Instagram post supporting the protests of the Kurds. "Your final absence, the migration of singing birds, is not the end of this rebellion," it read.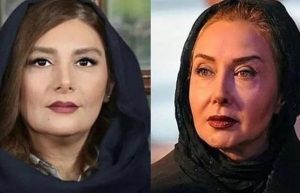 Anti-government protests continue 
On September 16th nationwide anti-government demonstrations were sparked by the murder of Kurdish-Iranian Mahsa Amini. The woman was arrested and beaten to death by the "morality police" for allegedly wearing her veil incorrectly.
In the closed and censored society Iranian officials, are blaming Amini's death on pre-existing medical problems. They claim the unrest has been fomented by foreign enemies including the United States. And continue to insist the largely unarmed protestors and Kurd separatists are to blame for the violence.
The protests are continuing and growing. And they are presenting a challenge to Iran's clerical rulers who took control of the government in the 1979 revolution.
According to human rights groups, more than 15,000 people have been arrested since protests began in Iran. It is difficult to get information if there are deaths among those arrested.
The NGO Iran Human Rights information is that over 350 people have been killed, including at least 43 children and 50 women, during the authoritarian government's crackdown.