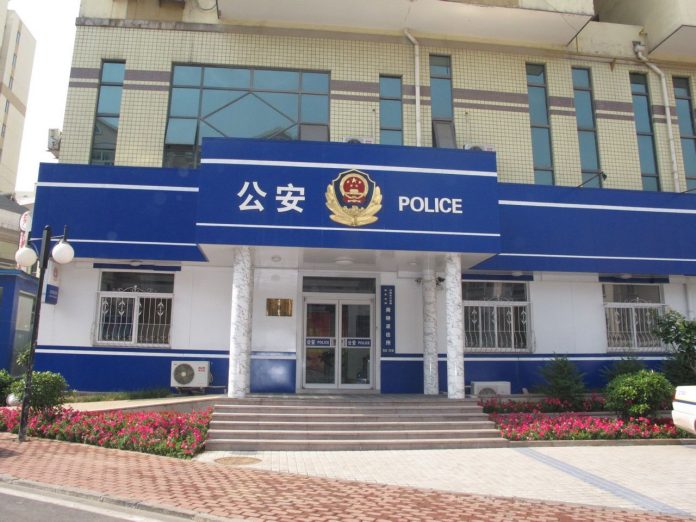 Thursday FBI Director Christopher Wray expressed his concern that the Chinese government is operating unauthorized police stations in the U.S., more specifically in New York.
"I'm very concerned about this. We are aware of the existence of these stations," Wray responded to questions from the U.S. Senate Homeland Security and Governmental Affairs Committee.
 "But to me, it is outrageous to think that the Chinese police would attempt to set up shop, you know, in New York, let's say, without proper coordination. It violates the sovereignty and circumvents standard judicial and law enforcement cooperation processes," he added.
Wray did not know if the stations are legal. And promised to find out more to report back to the committee.
In 2020, in a little-publicized event, China had a consulate in Austin, Texas. When the Feds were closing the consulate down Chinese officials burned barrels of paperwork and hard drives as they were leaving.
Unauthorized police stations run by United Front
The issue first came up in September when a report from Safeguard Defenders went public. Safeguard, a European human rights organization, spotlighted the presence of dozens of Chinese police "service centers" in major cities internationally.  
Apparently, the FBI is investigating the station in New York. 
The Safeguard report claims the centers are being run by the Chinese Communist Party's United Front Work Department. And they are running influence campaigns around the world.
According to a 2018 US report, "China uses "United Front" work to co-opt and neutralize sources of potential opposition to the policies and authority of its ruling Chinese Communist Party (CCP). The CCP's United Front Work Department (UFWD)—the agency responsible for coordinating these kinds of influence operations—mostly focuses on the management of potential opposition groups inside China, but it also has an important foreign influence mission.
"To carry out its influence activities abroad, the UFWD directs "overseas Chinese work," which seeks to co-opt ethnic Chinese individuals and communities living outside China, while a number of other key affiliated organizations guided by China's broader United Front strategy conduct influence operations targeting foreign actors and states. Some of these entities have clear connections to the CCP's United Front strategy, while others' linkage is less explicit."
The Chinese responded to Wray's public statements. The Chinese embassy insists the unauthorized police stations are run by volunteers. And that they are in place to enable Chinese nationals to renew their driver's license. Adding that 'The US side should stop the groundless hyping of this issue.'