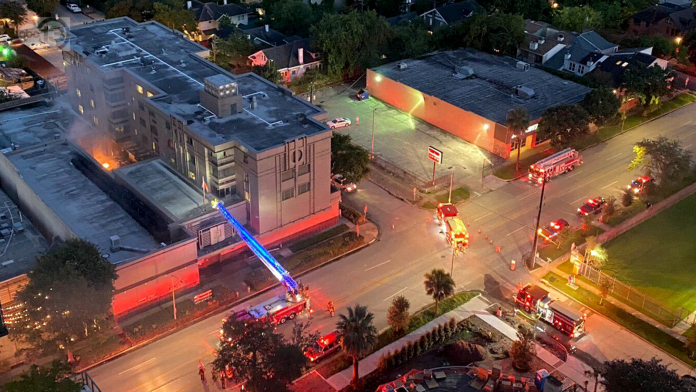 The FBI continues to investigate allegations that the Chinese government attempted to illegally obtain COVID-19 research along with other intellectual property and U.S. government classified information.
Chinese agents allegedly attempted to steal data from facilities in Texas, including the Texas A&M medical system and The University of Texas MD Anderson Cancer Center in Houston. This took place at the University of Texas campuses in Austin and San Antonio, UT officials confirmed to the Houston Chronicle.
The Trump administration ordered the Consulate General of China to close the Houston, TX consulate within 72 hours, giving them a deadline of Friday, July 24, 2020. 
An alleged network of spies
According to U.S. government officials, a group of suspected spies associated with China's armed forces concealed their military affiliation when applying for student visas. The Justice Department indicted two of the suspected Chinese hackers, alleging they targeted Universities and companies conducting COVID-19 research.
Although the consulate was directing all the activities of the "spy network" the U.S. State Department said "we were unable to prosecute much of the criminal activity due to the diplomatic immunity of the Chinese nationals responsible."
According to reporting by the Houston Chronicle, Kevin R. Gamache, the A&M System's chief research security officer, said the system "works very closely with our federal partners including the Federal Bureau of Investigation and Defense Counterintelligence and Security Agency to protect our research enterprise."
The Trump administration announced last week that the A&M flagship in College Station would lead the effort of mass-producing a coronavirus vaccine candidate as part of the plan to make vaccine shots available to the U.S. population in record time.
A Justice Department official said the department's increased outreach and threat briefings to universities has led them to more cases of China's espionage but emphasized that the 6 to 7 recently announced investigations and cases are just the tip of the iceberg.
"The sum total of the Houston consulate's activities went well over the line of what we are willing to accept, and unless we disrupted it, it threatened to become even more aggressive in Houston and at other Chinese consulates nationwide," an official said.
Daniel Jaffe, UT's provost, urged students with questions or concerns about sharing details of their work with anyone to contact their deans. Students should also alert the information security office about any phishing attempts or unsolicited emails from foreign countries or entities.
"Our international scholars are a vital part of our research community. You enrich our environment and are critical to our teams' success, and we value your contributions," Jaffe's email said. "We realize that this news is coming during an already difficult time, so we encourage you to reach out to your supervisors or Texas Global and let us know how we can continue to support you."
————————————————–
Have a story you want USA Herald to cover? Submit a tip here and if we think it's newsworthy, we'll follow up on it.
Want guaranteed coverage? We also offer contract journalism here.  Just be sure you're comfortable giving up editorial control, because our journalists are dogged and will follow the story through to it's conclusion. The story will be published to our exacting standards, without regard for your preferred slant.
Want to contribute a story? We also accept article submissions — check out our writer's guidelines here.